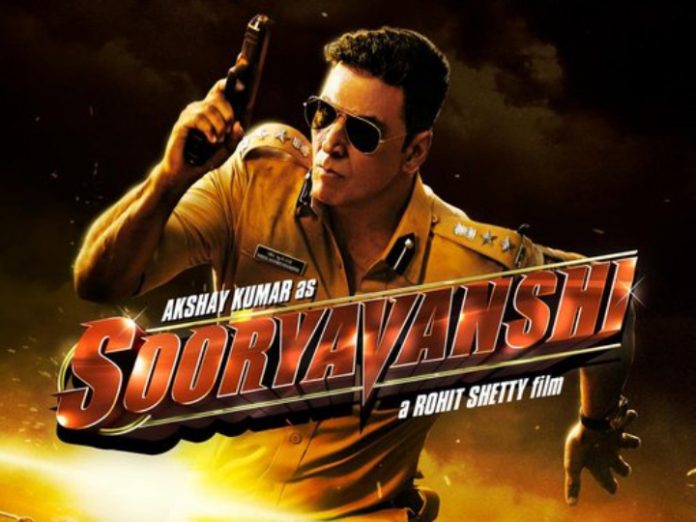 Ever since the lockdown has started, throwing the release schedules of all ready and almost-ready films — big and small — helter skelter, the common man has been waiting for a miracle to happen. The magic the public is awaiting with bated breath is that big films like Sooryavanshi will be released directly on an OTT platform like Amazon, Netflix or the like. Why, Disney is all geared to release its $125-million film, Artemis Fowl, directly on its digital platform, Disney+. If Hollywood can do it, why not Bollywood? It's a different thing that insiders whisper that Disney was so disgusted with the film after it was ready that it decided against releasing it in the cinemas on 29th May, as originally scheduled. By releasing Artemis Fowl digitally only, it would be able to save millions of dollars it would otherwise have to spend on the film's promotion in the theatres. Promotion for its digital release would be far cheaper, of course.
Why are producers of big Bollywood films not thinking like some of the Hollywood studios? There are several reasons for it.
PENETRATION OF OTT PLATFORMS IN INDIA
For one, the penetration of the OTT platforms in India is not as much as in foreign countries. No doubt, people have been hooked on to these platforms during the last 30 days due to strict orders to stay indoors to fight the COVID-19 but that's mostly in the big cities. Subscribers in tier 2 and tier 3 cities are still dismally low.
CHANGE OF PRODUCERS' MINDSET
Secondly, releasing a film directly on an OTT platform without theatrical release (as cinemas are all shut down) requires a change of mindset. No big Hindi film has ever had a premiere release on an OTT platform thus far, so to expect that the producer of a big-budgeted star cast film will opt for it immediately is wishful thinking. It takes time for anybody to prepare himself for a radically different release strategy, or, for that matter, anything radically different, and it has been only a month so far. For instance, if there was a big wedding planned in a household, with a guest list of two or three thousand, which can't be held due to the lockdown, it is not easy for the family to decide to forgo the celebrations and opt for a simple wedding with just five or seven family members attending it. That would require a complete change of mindset for a family used to ostentatious weddings. The same is the case with producers who've been used to releasing their films with great fanfare in the cinemas, and who feed on the diet of seetis and taalis in the cinema halls across the nation.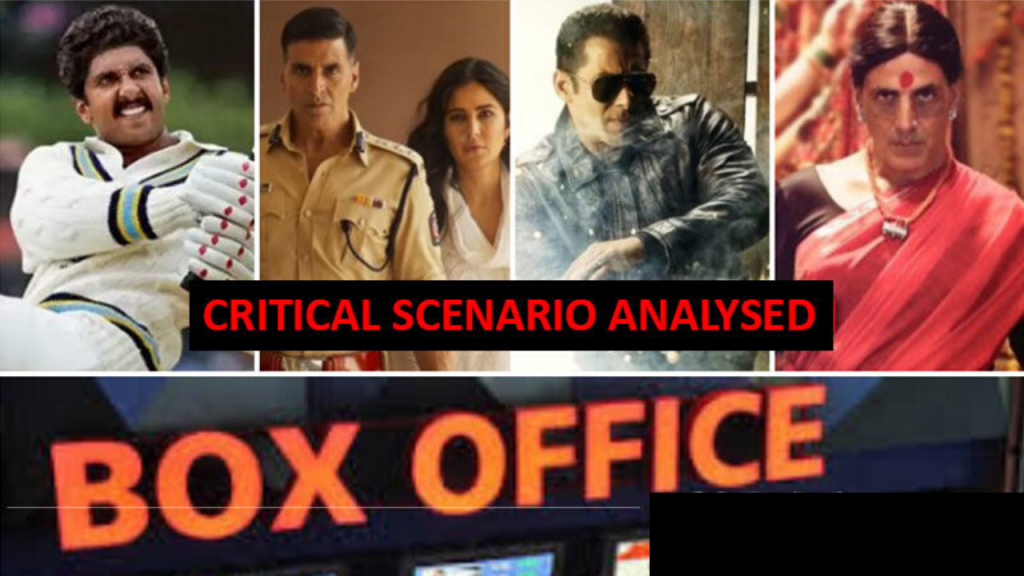 HOPEFUL OF QUICK REOPENING
Besides, everyone is hopeful that the lockdown will end sooner or later. The film people are aware that it may be some months before cinemas reopen but they are prepared to wait because that would imply a delay in release plans, which does not require any change in mindset. So it's easier. It is also a fact that even after cinemas have reopened in India, producers may not be able to release their big films right away because people may be wary of going to the cinemas due to the fear factor and because of lesser spending power at their disposal, but producers are keen on waiting rather than changing their agreements with the OTT platform which holds their film's digital rights by finalising a new, increased price for premiere release. It is also a fact that even after things return to normalcy in Indian cinemas, theatres in different parts of the world may not have reopened, depending on the coronavirus situation in different countries. If that happens, it may not prompt too many producers of big films, at least, to take the leap and schedule the release of their films because revenues from Overseas theatrical release are huge in the case of big-ticket entertainers. That's the reason why producers of Akshay Kumar's Sooryavanshi, or Salman Khan's Radhe, or Varun Dhawan's Coolie No. 1 are not thinking in terms of opting for an OTT platform release first.
WILL OTT PLATFORMS PAY EXTRA? HOW MUCH EXTRA?
There's another point too. While it is expected that the OTT platform would be willing to up the price it would pay to the producer who opts for the OTT platform over the theatrical release of his film, the OTT platform may not be able to afford what the shares from cinemas for such films would be in the event the film hits the screens before it is released digitally. In such a scenario, is any producer geared up to forgo part of his estimated profit? The answer seems to be a big 'no'. It is also believed that the subscription base of OTT platforms has been on the rise in the last one month because people are binging on films and web series on these platforms, so they may be in a far more commanding position than the producers whose big films are ready for release. And the truth is that neither Sooryavanshi nor '83 nor Radhe nor Laxmmi Bomb nor Coolie No. 1 is cent per cent ready for release. For any or all of them to be streamed on any OTT platform, the film or films in question need to be complete in all respects. In the case of each of the abovenamed films, either its shooting or its post-production work remains to be done to complete it. And frankly, no OTT platform will release an incomplete film, however desperate the situation.