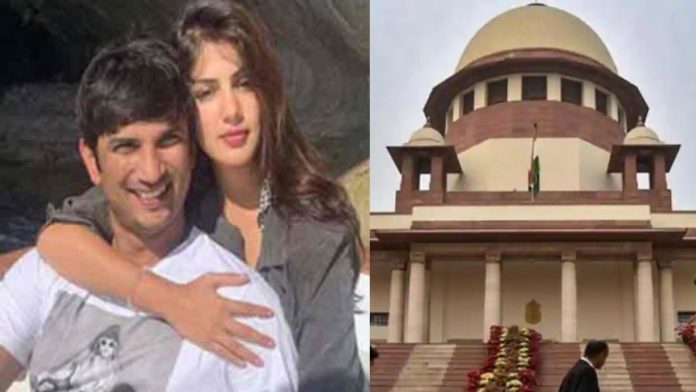 The Enforcement Directorate on 31st July filed a money-laundering case against Rhea Chakraborty and her family on the basis of an FIR lodged by the Bihar police against her. Besides accusing the actress of abetting Sushant's suicide, the actor's father has also said that Rhea had siphoned off funds from him. After the FIR dated 28th July, the ED called for the same and decided to slap charges under the Prevention of Money Laudering Act (PMLA). It will examine Sushant's financial transactions of the last four years. In particular, the agency will probe the movement of Rs. 15 crore which was in Sushant's bank account last year. Besides Rhea and her family, some others have also been named in the FIR and by the ED too.
Rhea released a video statement through her lawyers, in which she said, "I have immense faith in God and the judiciary. I believe that I will get justice. Even though a lot of horrible things are being said about me on the electronic media, I refrain from commenting on the advice of my lawyers as the matter is sub-judice. Satyamev jayate, the truth shall prevail."
Meanwhile, Rhea's plea in the Supreme Court for transferring the Bihar case to Bombay will be heard on 5th August.
Maharashtra chief minister Uddhav Thackeray, in the meantime, has slammed the demand to hand over the probe in Sushant's case to the CBI. He said on 31st July that the Maharashtra police were competent to probe the case on their own. The suicide case of Sushant is becoming an election issue in Bihar, with several ministers raising it. Thackeray also rued the fact that the issue was being politicised. The actor ended his life on 14th June in his flat at Bandra, Bombay.