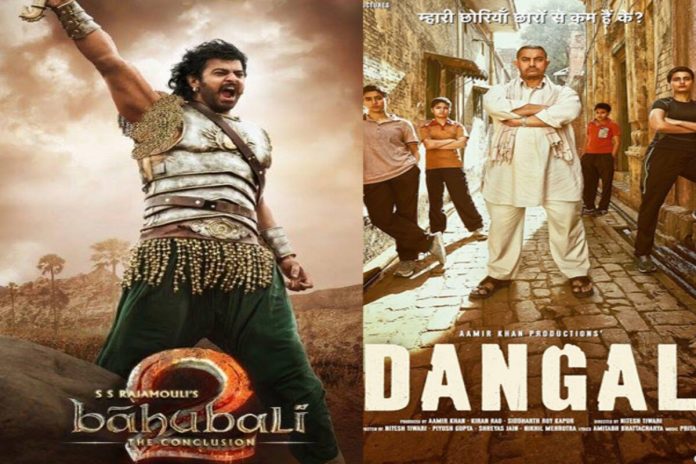 By Surendra Bhatia
There's magic in numbers, especially in Bollywood. Every Friday evening, projections of the business a new film is likely to do is the talk of the town. And, astonishingly, the conclusions are not usually off the mark. The art of gauging the box-office potential of a film from feedback in its first couple of shows involves getting inputs from exhibitors from across the country and has become quite sophisticated. But those who have it, like Film Information, have it.
Till a few days back, the market was flooded with projections that War might overtake the collections of Kabir Singh (Rs. 280 crore) and become the biggest hit of the year till date. And it did become so. Then, of course, Housefull 4 and Dabangg 3 and others would come along as challengers. So, the place of War and Kabir Singh in the annual roundup of 2019 will have to wait another couple of months.
What is of more interest, and should always be, are the figures boasted by the so-called biggest hits of 2019 (till date). Kabir Singh sat atop with Rs. 280 crore till War displaced it with a collection of Rs. 309 crore and still counting. How big is that, anyway? Just to put it in perspective, Dangal, minus the China collections, brought in Rs. 385 crore. The dubbed Hindi version of Bahubali 2: The Conclusion fetched Rs. 500 crore, and is easily the biggest hit ever, in Hindi! This is something for Bollywood to ponder over: the biggest hit of this year, 2019, has collected Rs. 100 crore less than the hit of 2016.
Shouldn't the box-office graph keep moving upwards each year, given that ticket rates keep increasing, and more and more screens get added on? Is it a reflection on quality of films or are Bollywood's ambitions stagnant? It is quite likely that producers aren't even thinking about challenging the collections of Dangal and Bahubali 2: The Conclusion… they are more than happy when their films get past Rs. 250 crore, which denotes the blockbuster category, anyway. 
Past performances usually set the benchmark to aim for, to those who follow, and records are meant to be broken. It's not a good sign that Bollywood's box-office records stand firm for two-three years. Perhaps, Housefull 4 or Dabangg 3 has set its sight higher; maybe 2019 will see the 2016 record of Dangal surpassed, but don't hold your breath… Aamir Khan isn't holding his breath.