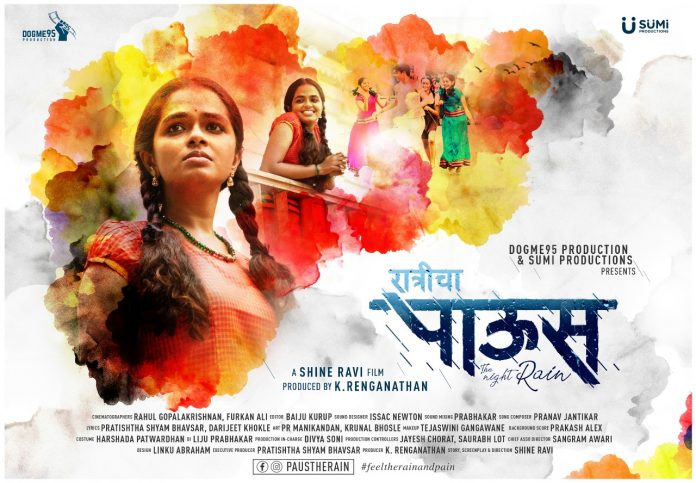 Sumi Productions and Dogme95 Production's Ratricha Paus (Marathi; UA) is the story of a woman's journey from a drought-stricken village to the city of dreams. It also depicts the struggle of a poor farmer.
Shine Ravi has penned a predictable story and a clichéd screenplay about the travails of the poor and the helpless. The drama offers very little novelty and, therefore, doesn't engage the viewers. The entertainment quotient in the screenplay is quite low. Shine Ravi's dialogues are ordinary.
Abhirami Bose does a fair job. Onkar Chira is okay. Kiran D. Patil is adequate. Others pass muster.
Shine Ravi's direction is weak. Pranav Jantikar's music is not appealing enough. Lyrics (Pratishta Shyam Bhavsar, Parijeet Khokle and Yogesh Chikatgaonkar) are okay. Prakash Alex's background music is below the mark. Cinematography (Rahul Gopalakrishnan and Furkan Ali) is so-so. P.R. Manikandan and Krunal Bhosle's art direction is nothing to shout about. Baiju Kurup's editing is loose.
On the whole, Ratricha Paus is a dull fare.
Released on 24-3-'23 at Miraj V Cinemas Dombivli (daily 1 show) and other cinemas of Bombay thru Vikram Creations. Publicity & opening: poor.