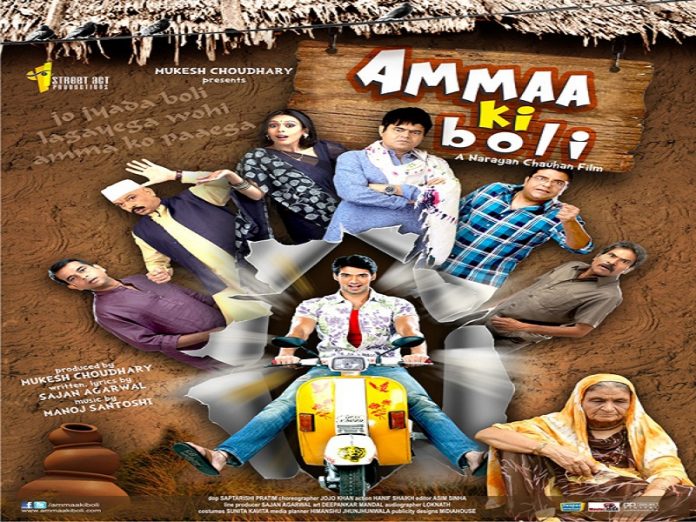 Amaash Films, Next Entertainment and Street Act Productions' Ammaa Ki Boli (UA) is about a family which develops an emotional bond over a scooter.
Sajan Agarwal's story and screenplay have a satirical flavour. While that is enjoyable at places, the entertainment quotient is not consistent. Further, the story-line is so thin that it is unable to sustain the audience's interest in the drama for too long. Sajan Agarwal's dialogues are witty at several places.
Farrukh Jaffer does a fine job as Ammaa. Sanjay Mishra performs very well. Govind Namdeo is pretty effective. Hrishitaa Bhatt does a nice job. Himani Shivpuri and Ishtiyak Khan are adequate. Zakir Hussain is good. Sitaram Panchal is fair. Priyal Patil lends average support.
Narayan Chauhan's direction is so-so. Manoj Santoshi's music score is ordinary and so are Sajan Agarwal's lyrics. Jojo Khan's choreography is functional. Saptarshi Pratim does an average job of the camerawork. Sets (Dipankar Mondal) are okay. Aseem Sinha's editing ought to have been tighter.
On the whole, Ammaa Ki Boli does not have much to make a mark at the ticket windows. In fact, it will go largely unnoticed.
Released on 26-2-'21 at City Light (daily 1 show) and another cinema of Bombay thru Neev Enterprises. Publicity & opening: very poor. …….Also released all over.