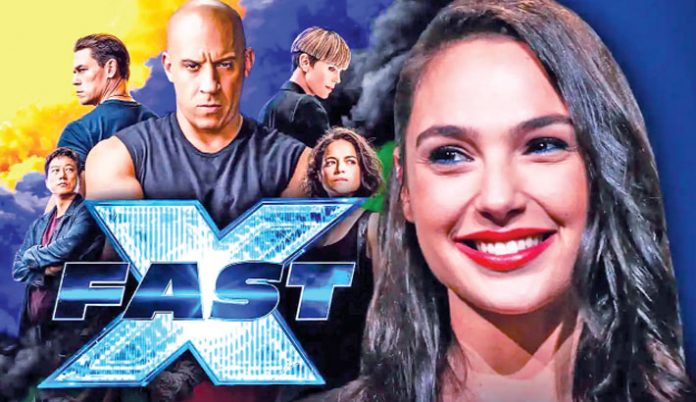 Universal Pictures, Original Film, One Race Films, Roth/Kirschenbaum Films and Perfect Storm Entertainment's Fast X (dubbed from the Hollywood film of the same name; UA) is the sequel to F9 of the Fast & Furious franchise, and is the tenth in the series.
Dominic Toretto (Vin Diesel) must protect his team and family from Dante Reyes (Jason Momoa), the son of drug lord Hernan Reyes. Dante is, of course, seeking revenge for the loss of his family's fortune from the heist in Rio de Janeiro (Fast Five or Fast & Furious 5).
Dan Mazeau, Justin Lin and Zach Dean have written an engaging story which moves at a fast pace. The screenplay, penned by Dan Mazeau and Justin Lin, is full of twists and turns and it, therefore, keeps the audience hooked on to the proceedings right from the word 'go'. There's never a dull moment because the drama is interspersed with action galore. The chase and action scenes as well as the stunts are nothing short of daredevilry. Overall, the drama is so exciting that the viewers get completely engrossed and entertained.
Vin Diesel shines in the role of Dom alias Dominic Toretto. He is a man of few words in the film but his performance stays with the viewer for a long time after he has left the cinema. Michelle Rodriguez is very good as Dom's wife, Letty Ortiz. Jason Momoa is first-rate as Dantes Reyes. His slightly non-macho villainy looks fresh. He entertains to the hilt. Jordana Brewster leaves a mark as Dom's sister, Mia. Brie Larson stands out as Tess. John Cena is terrific in the role of Dom's brother, Jakob Toretto. Leo Abelo Perry is pretty endearing as Brian. Tyrese Gibson leaves a fine mark as Roman Pearce. Chris Bridges makes his presence amply felt as Tej Parker. Sung Kang has his moments as Han Seoul-Oh. Nathalie Emmanuel is nice in the role of Ramsey. Charlize Theron is excellent as Cipher. Alan Ritchson makes his mark as Aimes, the new head of the Agency and successor of Mr. Nobody. Scott Eastwood is adequate as Mr. Nobody's right-hand man, Little Nobody. Helen Mirren is lovely as Magdalene Shaw. Jason Statham is natural as Deckard Shaw. Lucas Black is nice in the role of Sean Boswell. Rita Moreno is endearing as Abuelita Toretto. Anna Sawai holds her own as Elle. Daniela Melchior is nice in the role of Isabel. Michael Rooker is alright as Buddy. Joaquim de Almeda makes an impact as Hernan Reyes. Luis Da Silva is effective as Diogo. Pete Davidson is cute. Dwayne Johnson adds extraordinary star value in a brief appearance. All the other actors lend wonderful support.
Louis Leterrier's direction caters beautifully to the fans of the franchise. His narration keeps the audience thoroughly entertained. Brian Tyler's music is phenomenal. Stephen F. Windon's cinematography is terrific. Visual effects and computer graphics are splendid. Jan Roelfs' production designing is extraordinary. Editing (Dylan Highsmith and Kelly Matsumoto) is super-sharp. Dubbing is lovely.
On the whole, Fast X is a surefire hit.
Released on 18-5-'23 at Maratha Mandir (daily 2 shows) and other cinemas of Bombay thru Warner Bros. Pictures (India) Pvt. Ltd. Publicity: very good. Opening: fair in spite of an odd-day release without holiday. …….Also released all over.