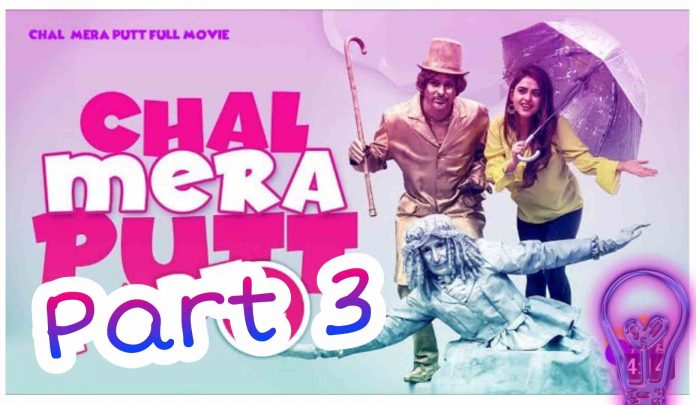 Believe it or not but just five weeks after Punjabi film Chal Mera Putt 2, the third part has reached the cinemas. Yes, Chal Mera Putt 3 opened in East Punjab today (1st October) even while Chal Mera Putt 2 is still doing well in the cinemas.
The producers of Chal Mera Putt 3, obviously, wanted to take advantage of the 2nd October holiday for the new film and hence rushed with the release this week. For those who came in late, Chal Mera Putt 2 was first released on 13th March, 2020, but it had to be discontinued after just a few days' run as cinemas in East Punjab (as in the rest of India) shut down due to the Coronavirus pandemic lockdown. The Chal Mera Putt sequel was revived after 17 months, in August 2021, and it went on to do roaring business. In fact, it had opened to an earth-shattering response in 2020 too, just as it did in August this year.
The good news is that the opening of Chal Mera Putt 3 today is also outstanding. The noteworthy point is that while Chal Mera Putt 2 is running in cinemas in its sixth week from today (1st October), Chal Mera Putt 3 has opened today. Both the films star Amrinder Gill and Simi Chahal, and are directed by Janjot Singh. The first part was also directed by Janjot Singh and had the same lead actors. Of course, all the three parts have been produced by Karaj Gill and Ashu Munish Sahni. The third part was shot during the lockdown.
Just last week was released Punjabi film Qismat 2 which has done better than Chal Mera Putt 2 did in the first week. Going by the first day's collections so far, it should not at all be a surprise if Chal Mera Putt 3 surpasses the collections of Qismat 2 because the public reports of CMP 3 match its fantastic opening!