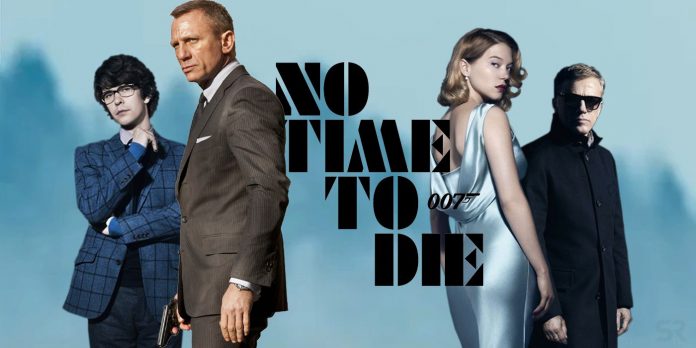 Metro-Goldwyn-Mayer and Eon Productions' No Time To Die (dubbed from the Hollywood film of the same name; UA) is the 25th spy film in the James Bond franchise.
James Bond 007 (Daniel Craig) is approached by CIA agent Felix Leiter (Jeffrey Wright) and Logan Ash (Billy Magnussen), a fellow agent, to track down the kidnapped Obruchev (David Dencik), a scientist who has developed Project Heracles, a bioweapon containing nanobots which spread like a virus upon touch, and are coded to specific DNA strands so that they are dangerous only if programmed to an individual's genetic code. However, Bond refuses at first but agrees after being approached by Nomi (Lashana Lynch), the new 007, and after contacting M (Ralph Fiennes).
Ash soon turns against them, Leiter is killed, and Bond is saved while retrieving Obruchev. Blofeld (Christoph Waltz) is in action. Moneypenny (Naomie Harris) takes Bond to meet Q (Ben Whishaw) and gain him the opportunity to meet Blofeld, to ascertain where Obruchev has been taken with the nanobots. Meanwhile, Lyutsifer Safin (Rami Malek), who had, years ago, killed Madeleine Swann's (Léa Seydoux) mother, visits her and asks her to infect Blofeld with the nanobots. However, Bond unknowingly infects himself when he touches Madeleine. Bond, in turn, infects Blofeld and kills him after learning of a secret from Blofeld.
Madeleine and her five-year-old daughter, Mathilde (Lisa-Dorah Sonnet), are soon captured by Safin. Q, Bond and Nomi infiltrate Safin's headquarters. In a fight-to-finish, Bond kills Safin and then himself dies.
Neal Purvis, Robert Wade and Cary Joji Fukunaga have penned an interesting story which has plenty of twists and turns. The screenplay, written by the trio jointly with Phoebe Waller-Bridge, is very engaging and keeps the audience interest alive all through. There is hardly a dull moment in the drama which has all that Bond film lovers look for in a James Bond film.
Daniel Craig shines as James Bond 007. The fact that this is his last film in the franchise will also make his fans catch the film. Rami Malek is effective as Lyutsifer Safin. Léa Seydoux does a fine job as Madeleine Swann. Lashana Lynch has her moments as Nomi. Ben Whishaw leaves a mark as Q. Naomie Harris makes her presence felt in the role of Moneypenny. Jeffrey Wright is good as Felix Leiter. Christoph Waltz is alright as Blofeld. Ralph Fiennes is good as M. Billy Magnussen (as Logan Ash) is reasonably good. David Dencik (as Obruchev) leaves a mark. Lisa-Dorah Sonnet (as Mathilde) is cute. Others lend fine support.
Cary Joji Fukunaga's direction is very good. The film offers a lot of thrilling moments. Hans Zimmer's background music is outstanding. Linus Sandgren does an excellent job as the cinematographer. Mark Tildesley's production designing is of a fine standard. Editing (by Elliot Graham and Tom Cross) is razor-sharp. Dubbing is wonderful.
On the whole, No Time To Die has a lot of merits and will do well. Of course, the general reluctance of the audience to frequent cinemas, the restricted capacity in cinemas, restrictions on night shows, etc. will take their toll on the film's business at the box-office.
Released on 30-9-'21 all over (except in Maharashtra and Kerala) thru Warner Bros. Pictures (India) Pvt. Ltd. Publicity: good. Opening: fair. …….The original English version has also released simultaneously. Collections of English and dubbed versions will pick up. The 2nd October holiday tomorrow will give the film's collections a boost.