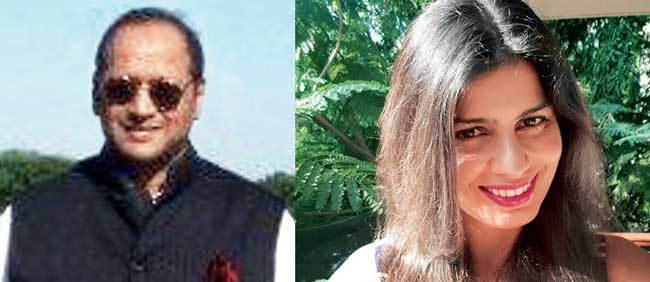 Industrialist Sanjay Jindal has sent former actress Pinky Harwani a legal notice for spilling red wine on his expensive sofa at his house-warming party on 18th January in his new Altamount Road penthouse in Bombay and not informing him about it. According to Pinky, she was invited for the party by Sanjay Jindal's friend, Delhi-based Ashok Saraf.
At the party, Pinky Harwani took some group photographs with Ashok Saraf and others. Immediately after that, she accidentally spilled red wine on the sofa from the glass she was holding. Jindal was angry when he learnt of the accident and realised that Pinky hadn't informed him or apologised to him. He got to know that the stain on the sofa was Pinky's doing after he went through the CCTV footage. Pinky, however, claims that she had forthwith asked the kitchen staff for soda to wipe the stain. She added that she didn't even know who knocked the glass off her hand at the crowded party.
Jindal sent Pinky Harwani a legal notice in February. According to him, the sofa cost him Rs. 18 lakh, and changing the upholstery, Rs. 2.13 lakh. He has sent the invoice to Pinky alongwith the legal notice.