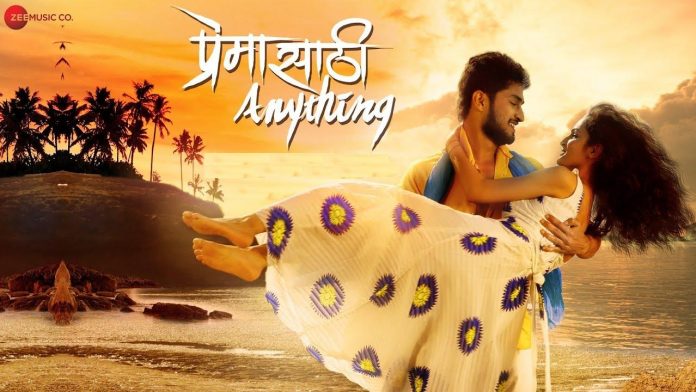 Harsiddhi Films Entertainment's Premasathi Anything (Marathi; UA; meaning 'Anything for love') is the story of true love.
Abhishek (Ashok Dhage) is a struggling film actor who has not been able to get a break. He befriends Meera (Sneha Kaale), gets physical with her but then wants to get over her. However, Meera is in love with Abhishek and so the two continue to remain in touch with each other.
Because Meera loves Abhishek very much, she moves heaven and earth to ensure that the producer who had rejected Abhishek, gives him a break. For this, she makes a big sacrifice, unknown to Abhishek. What is that sacrifice? Does Abhishek ever get to know about Meera's sacrifice and the intensity of her love?
Kalindi Dave's story and screenplay are silly and clichéd. At the end of the drama, the audience is left untouched because the scripting is poor. Kalindi Dave's dialogues are commonplace.
Ashok Dhage does a fairly nice job as Abhishek. Sneha Kaale acts quite well but does not have the looks of a heroine. Sanket Nikam (as Sushil), Rishi Hatwal (as Babu) and Gaurav Nikam (as Mahesh) are average. Sonali Aher is alright as Vaidehi.
Kalindi Dave's direction is not upto the mark. Avik Chatterji's music is so-so. Lyrics are ordinary. Song picturisations are alright. Nitin Suresh Sawant's background music is okay. Dhanraj Chavan's cinematography is passable. Editing (Kamal Saigar and Nilesh Mulye) is loose.
On the whole, Premasathi Anything is a weak fare which will flop at the turnstiles.
Released on 21-2-'20 at Movie Star (daily 1 show) and other cinemas of Bombay thru Fast Track Entertainment. Publicity & opening: poor.