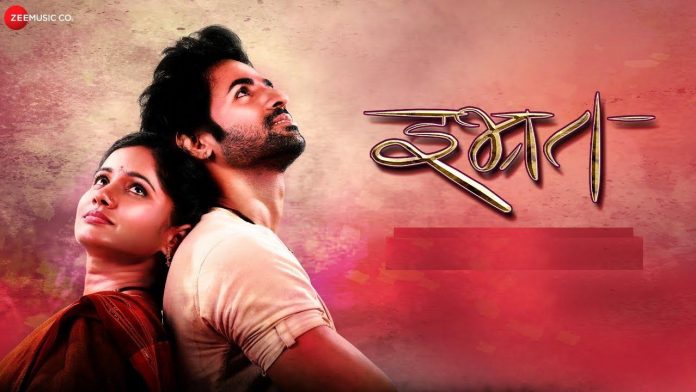 Dolphine Cine Craft's Ibhrat (Marathi; UA; meaning 'Respect') is a love story.
Maydi (Shilpa Thakre) is a pretty girl who meets Malhar (Sanjay Shejwal) in a fair. The two fall in love with each other. Maydi's elder brother, Ravaji Patil (Suresh Vishwakarma), does not approve of this love story. Ravaji dotes on Maydi and he has looked after her with a lot of love and care.
Ravaji decides to get Maydi married elsewhere. What happens thereafter?
The story is oft-repeated and lacks novelty. Sanjay Navgire's screenplay is also devoid of freshness. In fact, the screenplay is so predictable that it doesn't succeed in engaging the viewers. His dialogues are routine.
Shilpa Thakre does an average job in the role of Maydi. Sanjay Shejwal is so-so as Malhar. Suresh Vishwakarma lends fair support as Ravaji Patil. Vrushali Hatalkar, Aniket Kelkar, Dr. Sudhir Nikam and Akansha Bhoir are ordinary.
Pravin Kshirsagar's direction is below the mark. Music and background score (both composed by Baban Adagale, Ashok Kamble and Manoj Negi) are functional. Sanjay Navgire's lyrics are okay. Narendra Pandit's song picturisations are commonplace. Bharat R. Parthasarthy's camerawork could've been better. Parvez Khan's action and stunt scenes are so-so. Anil Wath's art direction is fair. Subodh Sudhakar Narkar's editing is loose.
On the whole, Ibhrat hardly has entertainment value to make a mark at the turnstiles.
Released on 13-3-'20 at Gem (daily 1 show) and other cinemas of Bombay thru Pickle Entertainment. Publicity & opening: poor.