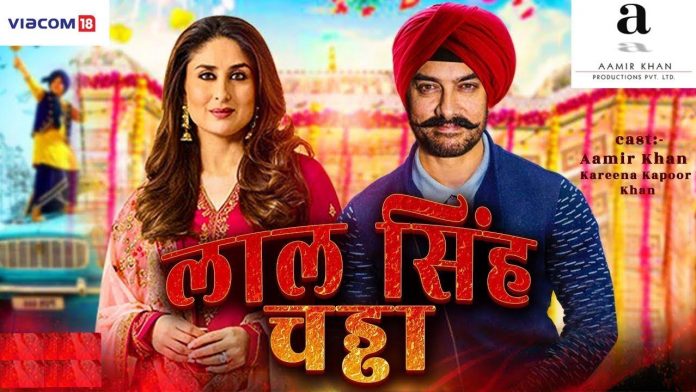 Years come and go… who remembers what happened in 2004, 2012 or 2016? Past is a blur with fleeting undefined images in the rear-view mirror that barely jog the memory. It's the same with Bollywood. No one remembers the years but a mention of the release of the original Dabangg throws the entire year (2010) into sharp focus. No one in India, least of all Bollywood, has a sense of history but the Bollywood memory is dotted with the big hits and the big flops… the ones in between are forgotten in a hurry.
2020 will see the release of over 200 films though most will leave no footprints in the sands of time; yet, it will be some of these much-expected films listed below that will define 2020, for all future debates and in memory…
For instance, an easy prediction: in future, all discussions about 2020 will start with Laal Singh Chaddha even though the film itself will release only at the end of the year, in December. Bets?
Aamir Khan's sole release of the year, the official Indian version of Tom Hanks' 1994 classic, Forrest Gump, Laal Singh Chaddha, win or lose, will define 2020, as every Aamir starrer has done in many years since 2000. Aamir already looks the role of a simpleton and the audience is certain to be taken for a wonderful journey with him.
Meanwhile, the year 2020 has four potentially good films releasing in January: Tanhaji: The Unsung Warrior, Panga, Chhapaak and Street Dancer 3D. Which of these will dominate 2020 or even January is difficult to say? But, surely, Ajay Devgan's Tanhaji will create ripples, at least in Bombay and Maharashtra more, as it deals with a Maharashtrian historical hero. The film is also noted for the fact that it stars Ajay with wife Kajol and Saif Ali Khan. And it's in 3D. So much to look forward to…
Everyone wishes Chhapaak the very best and, hopefully, the film will win Deepika Padukone, starring as an acid attack victim, a National Award. But how the audiences will accept a disfigured Deepika to make the film a commercial hit will remain a question mark till its release. The plus point is that Meghna Gulzar is at the helm of affairs.
Street Dancer 3, starring Varun Dhawan and Shraddha Kapoor is, well, an entertainer, with lots of dancing and fun… candy floss does fabulously at times and this Remo D'Souza fun film does have its audience, more so as this one is in 3D. Fingers crossed…
So after Dangal and its many imitations, comes another sports film in a bid to win hearts. Panga, starring Kangana Ranaut as a kabbadi player, is just the kind of film that could get rich on the current popularity of the sport. But it would have to be emotionally good to become a worthy successor to Dangal.
Love Aaj Kal (or is it Love Aaj Kal 2020?) makes it to this list mainly because it is directed by Imtiaz Ali and stars Saif's daughter, Sara Ali Khan, with Kartik Aaryan who she had a crush on, of her own admission. Due on Valentine's Day, the love story couldn't have released on a more apt day.
Bhoot – Part One: The Haunted Ship is also in the running in February but why wouldn't it be? After all, it is produced by Karan Johar and stars the hot Vicky Kaushal… a film that will scare audiences, not scare them away…
Success generates its own imitations, which is how sequels and franchises are born. Here's an attempt to cash in on the success of Shubh Mangal Saavdhan by inserting a Zyada in between! But Shubh Mangal Zyada Saavdhan stars Ayushmann Khurrana, and nothing he touches turns to ash nowadays, so expect another golden entertainer. Another February release, this.
Malang is the one with a prayer on its lips and hope in the heart as this Mohit Suri-directed film, starring Anil Kapoor, Aditya Roy Kapur and Disha Patani, makes a bid for greatness in February. Will it pay off?
Okay, this is the one even Aamir Khan must be waiting for. Releasing in March, this is the film that can potentially rock 2020, and even Laal Singh Chaddha may have to do super business to beat it. The film, obviously, is Rohit Shetty's Sooryavanshi, starring Akshay Kumar in a role that pumped up Ajay Devgan's career in Singham, and did wonders for Ranveer Singh in Simmba. With a supremely fit Akshay Kumar getting his claws into another author-driven role and with his natural flamboyance, Sooryavanshi is the one potential blockbuster to look out for in 2020.
Also releasing in March is Gunjan Saxena – The Kargil Girl. Directed by a debut-making director, Sharan Sharma, it stars Janhvi Kapoor with Pankaj Tripathi. Remember what debut-making director Aditya Dhar did to Uri – The Surgical Strike in 2019? Maybe, this one turns out to be another Uri! Even half of Uri would be good enough!!
Baaghi 3will march to the cinemas in March. It starts with such a huge advantage. Its mascot, Tiger Shroff, is still looking fabulous and his dancing skills, exhibited in War against Hrithik Roshan, would not get forgotten easily. Here, he repeats all of it in the Baaghi franchise which hasn't failed as yet and won't this time either. It's only a question of how big it can get…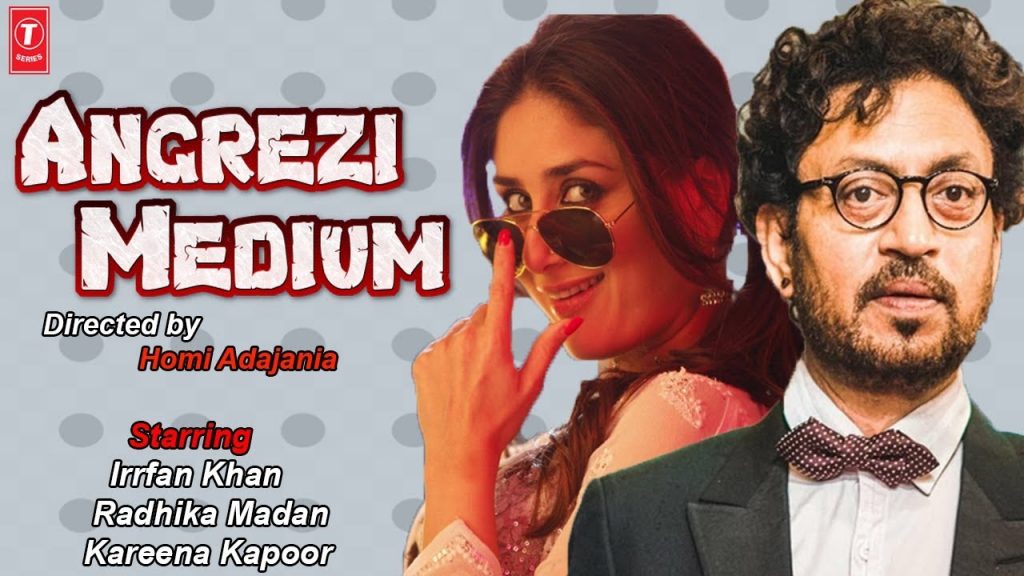 Angrezi Medium may sound like Sridevi's English Vinglish but it is unlikely to be similar as it deals with the education system in India. However, Dinesh Vijan's film (probably a sequel to his Hindi Medium which starred Irrfan Khan) stars the same Irrfan Khan, now much-awaited, with Kareena Kapoor, so a lot can happen… not to India's education system but for the film at the box-office in March.
83 is what dreams are made of… India's first and most unexpected World Cup victory in cricket, so out of the blue and so celebrated for more than 36 years, day in and day out. And here is Ranveer Singh looking like a duplicate copy of Kapil Dev, the captain hero of the 1983 India team. Releasing in April, 83, like Laal Singh Chaddha and Sooryavanshi, is most likely to become a blockbuster… We'll just have to wait and see how big it can get… Deepika, thrown in as Kapil's wife, Romi, will be another draw for audiences (and for Kapil's wife too!). Kabir Khan is the director!!
With a name like Gulabo Sitabo, it has to be a quirky comedy starring Ayushmann Khurrana though this one has the bonus of also starring the great Amitabh Bachchan. Ayushmann films get counted as potential hits by rote…. So that's how this April release got on the list.
Roohi Afzana stars Janhvi Kapoor and Rajkumar Rao and comes from the stable of Dinesh Vijan who has delivered quite a few hits. It may stay a low-key film like Stree did, till the release. So, big things are expected from this film due in April. Time will tell… Incidentally, the producers had wanted to title it Roof Afza but the manufacturers of the soothing summer drink objected.
Chehre marks another Amitabh Bachchan film to be released in April 2020. How does he manage it time and again, working so hard and so well? He's truly the most wondrous mystery of his times. Here, he co-stars with Emraan Hashmi and the stakes may not be high but hopes are, for the film and the veteran star.
Anurag Basu's film remained without a title for a long time but it finally has a title, Ludo, and a release date too – April 24 this year. Abhishek Bachchan, Rajkumar Rao, Aditya Roy Kapur and Fatima Sana Shaikh… the cast looks interesting. Hope the film too is!
There's no year that Akshay Kumar has only one release. This year, his second film would release on Eid in May, and that is Laxmmi Bomb, an oddity that may make it big or break it big. Akshay is playing a transgender and it is a serious film, so unlike the comedies he's been dishing out recently. Well, Akshay has proved repeatedly that he can pull off any role, and if he can turn Laxmmi into a pleasant Bomb, there's no reason why audiences won't get their minds blown away…
With Radhe, the title itself is a seller and with Salman Khan thrown in, there's no reason, it won't go over huge with audiences except for a simple unsaid fact… the same was said about Dabangg 3 and we know what happened to it. As long as Salman hires top professional writers and technicians, he's still unbeatable at the box-office. It's only when he gets absorbed in his own creativity that question marks appear out of nowhere. But Salman is Salman, and with him, a hit is only a Friday away… What's more, Eid and Salman do promise a treat. And Radhe is due on Eid.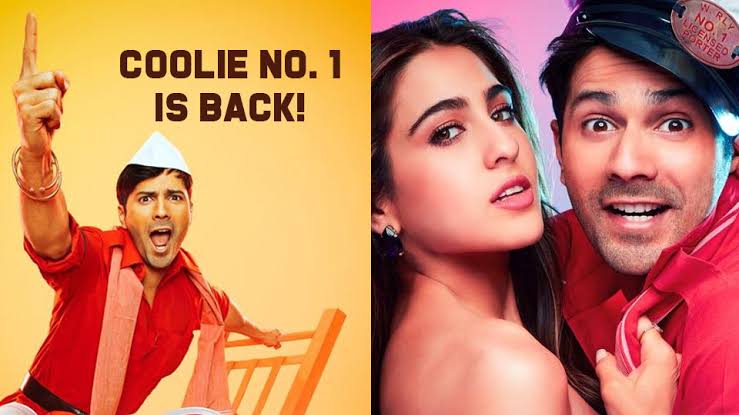 Coolie No. 1 is David Dhawan's tribute to Govinda and the film stars the Govinda replacement (in acting and comedy): his son, Varun. With Sara Ali Khan trying to do a Karisma Kapoor, this could well be a memorable hit… spurred by memories and creating new ones in 2020. This one will actually start the month of May in Bollywood as it releases on 1st May.
Shakuntala Devi, starring Vidya Balan as the iconic mathematician, has the popular ingredients of a hit: it's a biopic, and stars Vidya Balan as a common person with a special talent. The subject of a human computer, Shakuntala Devi, is not so well-known among the masses but Vidya has her charm… will she make Shakuntala Devi soar high with fancy box-office numbers? Sure hope so. Due on 8th May.
Khaali Peeli is a thriller starring youngsters Ishaan Khatter and Ananya Panday, and will be the premiere release of June. Youngsters spell magic on screen, if the subject is good and well done… No reason why this one won't stir the cinema-loving crowd. It is being produced by Ali Abbas Zafar.
Sadak 2 will make it to the screens in July. Mahesh Bhatt, who announced his retirement years ago, has made a 'comeback' to direct daughter Alia Bhatt – of course, for the first time. He had retired before she became an actress. Besides Alia, there are Sanjay Dutt, Aditya Roy Kapur and Pooja Bhatt in the cast of the Sadak sequel.
Shamshera will end the month of July in true Yash Raj Films style. Ranbir Kapoor will be making the scene after a long gap and that itself should be a huge reason for a great initial. If that's not enough, it co-stars Sanjay Dutt. This Dutt guy may not bring in the crowds solo but put him with a younger hero… and he's dynamite. Karan Malhotra directs.
Producers usually shy away from the week in which YRF announces its release but T-Series just might bring Anees Bazmee's Bhool Bhulaiyaa 2 on the same date (31st July) as YRF's Shamshera. The Bhool Bhulaiyaa sequel stars Kartik Aaryan and Kiara Advani… and we all know, these young stars have delivered hits in 2019. Maybe, that inspires confidence in T-Series to take on Shamshera. So what if Anees Bazmee's last film, Pagalpanti, was a box-office dud?
After Kabir Singh, Shahid Kapoor's name inspires so much confidence, it's not funny. Shahid has only one release in 2020… and that's Jersey, also a South remake like his Kabir Singh was. This cricket film is being shot in right earnest and will hit the screens in August. Just a look at the trailer of the Telugu original of the same name was enough for the trade to get excited about the Hindi remake. After all, the director of the original is also the director of the remake… much like Kabir Singh.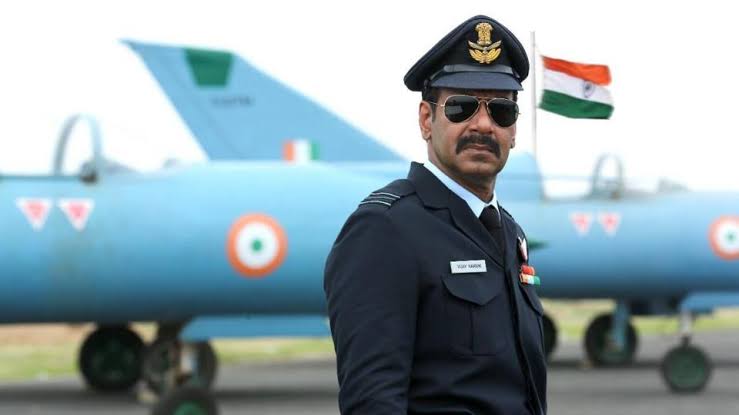 Bhuj: The Pride Of Indiawill be an Independence Day release. This real-life story has tremendous patriotic flavour which rarely goes wrong at the ticket windows, more so if the release is well-timed (in the Independence Day week). Additionally, you have Ajay Devgan playing the hero.
John Abraham will give Ajay Devgan competition as he will get his Attack in the Independence Day week. He seems to have monopolised the national holiday weekend (remember Satyameva Jayate in 2018 and Batla House in 2019)?
September would belong to Sanjay Leela Bhansali, Inshallah! So what if his In-shaa-Allah had to be shelved, the maverick filmmaker lost no time in announcing his Gangubai Kathiyawadi with his In-shaa-Allah heroine, Alia Bhatt. Who would want to let go of Alia, after all?
October 2 seems to have caught the fancy of so many producers that it would seem as if Diwali, Eid and Christmas, all were falling on that day, rather than Gandhi Jayanti. Sardar Udham Singh, Satyameva Jayate 2 and Toofan have all been announced for release on 2nd October this year. At least two of them – Shoojit Sircar's Vicky Kaushal starrer, Sardar Udham Singh, and Milap Milan Zaveri's John Abraham starrer, Satyameva Jayate – have themes which would go well with the national holiday. Toofan is a sports film starring Farhan Akhtar and directed by Rakeysh Omprakash Mehra. Is the duo set to repeat the magic of its earlier sports-based biopic, Bhaag Milkha Bhaag?
In November, on Diwali, will come Akshay Kumar's Prithviraj, produced by Aditya Chopra and directed by Chandraprakash Dwivedi. No need to mention that Akshay is only selecting hit films these days.
Producer Boney Kapoor and director Amit Sharma's goal is to get Ajay Devgan's football film, Maidaan, to the cinemas in November. This then would be Ajay's third release of the year, after Tanhaji: The Unsung Warrior and Bhuj: The Pride Of India.
The last month of the year may see Akshay Kumar adorn the cinema screens with his Bachchan Pandey. If that happens, Akshay would have four releases in 2020 too. That was his score in 2019 also. More importantly, all his four films last year hit bull's eye.
Jayeshbhai Jordaar will also release this year, perhaps, in November or December. Since it stars Ranveer Singh, you can bet that his performance as a Gujarati businessman will be superlative. A Yash Raj Films production, this will be Ranveer's second release of 2020, after 83.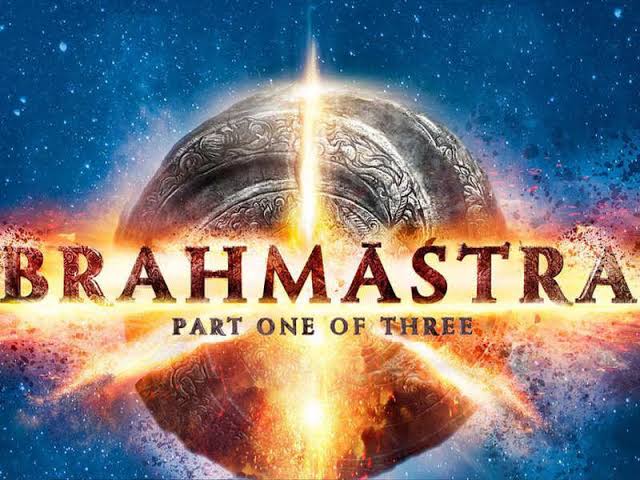 Although Ayan Mukerji's very costly labour of love, Brahmastra, will come in 2020, a release date has still not been fixed for the fantasy film which is being made in three parts. The cast is formidable… Ranbir Kapoor, Alia Bhatt, Amitabh Bachchan, Mouni Roy and Nagarjuna. The producer is even more formidable… Karan Johar!