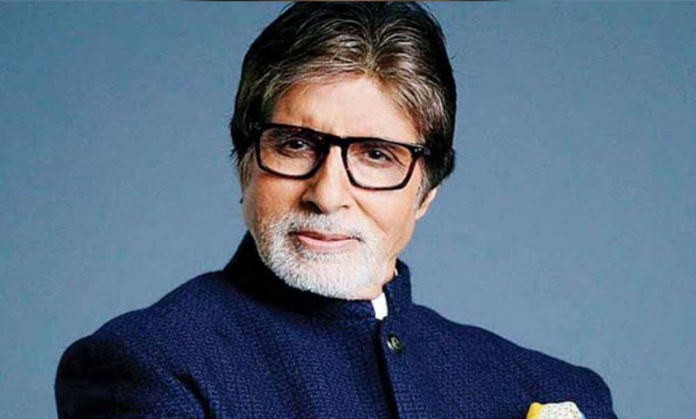 Amitabh Bachchan erupted at an anonymous troll on 28th July and threatened the troll to be mindful that he would ask his millions of followers to eliminate him (troll). The anonymous troll tweeted, "I hope you die with this COVID," to Amitabh Bachchan. Bachchan then wrote a blogpost late on 28th, in which he said that though he had not asked his "incensed" followers to take any action yet, he would if he (Amitabh Bachchan) survived COVID-19. He warned that he would tell them, "Thok do saale ko." (Kill the bas@#*d). Amitabh described the troll using such Hindi words as Mahishasur, charitraheen, besharam, behaya etc.
Bachchan and son Abhishek have been at Nanavati Hospital for the novel coronavirus since 11th July. Referring to his 90-plus million followers, Amitabh said, "They are a force incensed… they traverse the entire world… from the West to the East, from the North to the South… and that extended family shall in the flash of an eye become 'extermination family'." Spewing venom, Bachchan wrote to the troll, "Hey Mr. Anonymous, you do not even write your father's name because you do not know who fathered you… There are only two things that could happen… either I shall die or either I shall live. If I die, you won't get to write your diatribe anymore, by weathering your remark on a celebrity name… pity… for, the reason of your writing to be noticed was, because you took a swipe at Amitabh Bachchan… that shall no longer exist!" Bachchan cursed the troll at the end of his blog by saying, "May you burn in your own stew!"
Just a few days earlier, Bachchan had tweeted his utmost displeasure at Times Now news channel for saying that he had tested negative for coronavirus. He had tweeted, "This news is incorrect, irresponsible, fake and an incorrigible LIE!!" Amitabh Bachchan and son Abhishek are still undergoing treatment for the novel coronavirus at Nanavati Hospital in Bombay. Aishwarya Rai Bachchan and daughter Aaradhya were discharged from the same hospital on 27th July.