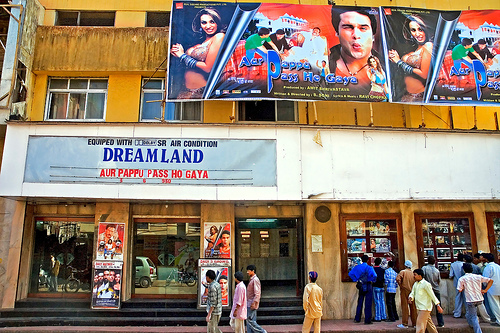 Dreamland cinema at Grant Road in Bombay is undergoing redevelopment. A shopping mall will come up in its place. The mall will have a small cinema in it.
Baaghi 3, released just before the lockdown was announced in March last year, was the last film to be screened at Dreamland, owned by Yunus Supariwala. He took over the cinema 35 years ago. Tezaab was the first film to run at the cinema after Supariwala became its owner.
Dreamland cinema was the favourite main cinema of Bombay distributors from the 1970s till the 1990s. It was originally named Krishna.