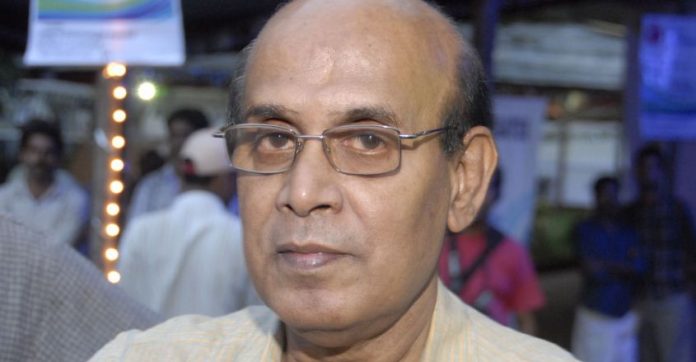 Celebrated Bengali filmmaker Buddhadeb Dasgupta breathed his last this morning (10th June) in Calcutta. He was 77 and was suffering from a kidney ailment. Buddhadeb was also a well-known poet and had won national and international awards for his contribution to cinema. Mourning his demise, Bengal chief minister Mamata Banerjee said that through his works, he infused lyricism into the language of cinema.
Buddhadeb Dasgupta had directed critically-acclaimed films like Uttara, Bagh Bahadur, Tahader Katha and Charachar. Of the films he wrote and directed, five — Bagh Bahadur, Charachar, Lal Darja, Mondo Meyer Upakhyan and Kaalpurush — won National Awards for best film while his Uttara (2000) and Swapner Din (2005) fetched him the National Film Awards for best direction.
Buddhadeb Dasgupta also won National Awards for best feature film in Bengali for his Dooratwa (1978), Phera (1987) and Tahader Katha (1993). His A Painter Of Eloquent Silence: Ganesh Pyne (1998) was given the National Award for best arts/cultural film. The veteran filmmaker won the National Award for best screenplay for Phera (1987). He was honoured with the lifetime achievement award at the Spain International Film Festival in Madrid in 2008.