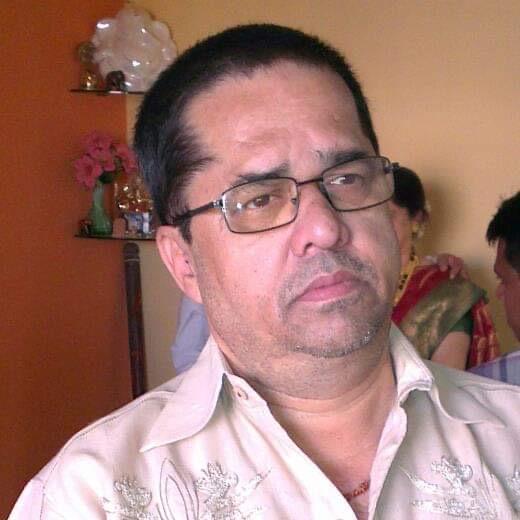 Vilas Joshi, the chief projectionist of Fun preview theatre in Bombay, passed away on 20th June at St. George's Hospital in Bombay. He was 62. Although he suffered a heart attack and was taken to J J Hospital on 17th June by his family, the authorities at J J Hospital asked them to shift him to St. George's on 19th, saying that he was COVID-19 positive. His wife and only daughter were by his side throughout his stay at J J Hospital.
Since St. George's is only treating COVID-19 patients, the family was asked to leave him there and return home. On 20th, the family was informed that he had died due to COVID-19. According to his daughter, the entire family, including Vilas Joshi, was coronavirus-free. Also, he was not given any treatment whatsoever for heart attack at J J Hospital during his one-and-a-half-day stay there. Strangely, when Vilas Joshi's daughter asked the authorities at J J Hospital for his positive report, all they showed her was an excel sheet in which the word 'positive' was written against Joshi's name. What's even more baffling was that the J J Hospital authorities 'proved' that Vilas Joshi was COVID-19 positive within four hours of the test. The general impression is that it takes a couple of days for the COVID-19 test report to come. What treatment was given to Joshi at St. George's is not known as the family was not allowed to enter the hospital. According to his daughter, "My father was feeling much better at J J Hospital even without medication. I don't know why they asked us to shift him to St. George's from where he never returned. I am terribly sure that he did not have COVID-19 or any symptoms of the same."
The ever-smiling Vilas Joshi was extremely friendly and cordial. He was a cinema buff in the true sense of the term. A good film screened at his preview theatre used to give him immense joy just as a bad film used to make him sad and angry. He used to love to analyse films after watching them.