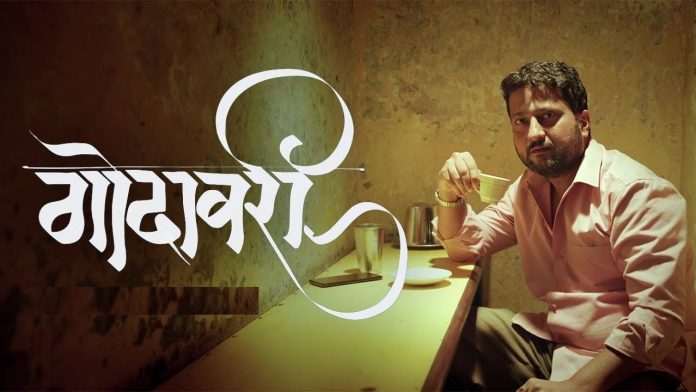 Jio Studios, Blue Drop Films and Jitendra Joshi Pictures' Godavari (Marathi) is the story of Nishikant Deshmukh (Jitendra Joshi). He lives in Nasik in a house away from his parents, grandfather, wife and daughter. That's because Nishkant does not get along with his father, Nilkanth (Sanjay Mone). Since the family owns a lot of properties which have been rented out and because Nilkanth does not like to collect rent, it falls upon Nishikant to collect rent from the tenants and give the same to his dad.
One day, Nishikant's grandfather, Naroshankar (Vikram Gokhale), passes away. But before that, Nishikant is diagnosed with brain tumour and told that he has only two months more. How Nishikant spends the last two months of his life with his family forms the latter part of the drama. There's another angle to the story. Nishikant's paternal and also his own house overlook Godavari river. Since people immerse the ashes of the dead in the Godavari river, bathe there and even wash their clothes in the river, Nishikant does not consider the river holy. Before his demise, Nishikant's misgivings about the Godavari river are cleared. He also understands his dead grandfather as well as his father better.
Nikhil Mahajan and Prajakt Deshmukh have written a story which often becomes philosophical. Their screenplay is slow-paced and, therefore, is unable to keep the interest of the audience alive throughout. There are a few light moments and they are quite enjoyable but the overall drama is boring. The duo's dialogues are quite appealing.
Jitendra Joshi is fantastic in the role of Nishikant Deshmukh. Sanjay Mone does well as Nilkanth Deshmukh. Gauri Ingawale impresses as Nishikant's wife, Gautami. Neena Kulkarni is okay in the role of Nishikant's mother, Bhagirathi. Vikram Gokhale leaves a mark as Nishikant's grandfather. Baby Saniya Bhandare lends fair support as Nishikant's daughter, Sarita. Priyadarshan Jadhav is okay as Nishikant's friend, Kasav. Mohit Takalkar (as the balloon man), Sakhee Gokhale (as Uma; special appearance) and Siddharth Menon (as Kartik; special appearance) provide average support.
Nikhil Mahajan's direction is quite nice. A.V. Prafullachandra's music is reasonably good. Jitendra Joshi's lyrics are meaningful. Background score is impactful. Shamin Kulkarni's camerawork is okay. Amit Waghchaure's art direction is of a fine standard. Hrishikesh Petwe's editing is quite sharp.
On the whole, Godavari is an ordinary fare which can do average business in some pockets.
Released on 11-11-'22 at Jai Hind Mukta A2 (daily 1 show) and other cinemas of Bombay by Jio Studios thru August Entertainment. Publicity: fair. Opening: so-so.