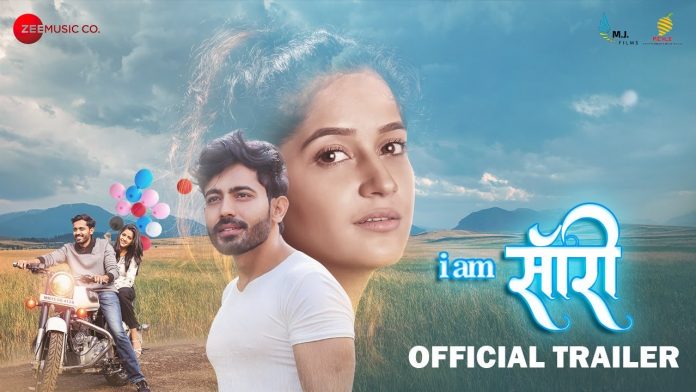 M.J. Films' I Am Sorry (Marathi) is the story of a girl repenting for her mistake. Raahi (Mayuri Kapadane) is a doctor and works in a private hospital in Navi Mumbai. She has been unable to forget that in her final year MBBS examination, she had copied one answer from a chit which she had thrown when the invigilitators had entered her classroom. The chit had fallen near the seat of another student who was, therefore, assumed to have been copying from it and, as a result, was rusticated.
Driven by guilt at having spoilt the chances of another student, Raahi locates the boy whose name also she doesn't know. He is Aarav (Riyaz Mulani) and together, they undo the unjustice meted out to Aarav. But then, Aarav gets to know something about Raahi, which makes him feel disgusted with her. Meanwhile, Raahi has fallen in love with Aarav. What happens thereafter?
Deepak Bhagwat's story and screenplay are very simplistic in nature and hence do not have the desired impact on the audience. The emotions of the drama fail to touch the heart. The romance is hardly heartwarming. Bhagwat's dialogues are ordinary.
Mayuri Kapadane does an average job as Raahi. Riyaz Mulani is so-so as Aarav. Anurag Sharma lends fair support as radio jockey Kartik. Neha Tiwari, Rajan Tamhane, Sameera Gujar, Kaustubh Padhye, Shrikant Kamat and Rajesh Latkar provide reasonable support. Bhagare Guruji, Asmita Khatkhate and Swati Pansare are alright.
Deepak Bhagwat's direction is dull. Sam A.R.'s music is functional. Deepak Bhagwat's lyrics are ordinary. Gabriele Salomoni's background music is average. Camerawork (Om Narayan) is so-so. Prashant Kamble's stunts and action scenes are routine. Sets (Santosh Phutane) are nothing to shout about. Deepak Bhagwat's editing is loose.
On the whole, I Am Sorry will cut a sorry picture at the turnstiles.
Released on 13-5-'22 at Movie Time Goregaon (daily 1 show) and other cinemas of Bombay thru Pickle Entertainment. Publicity & opening: terribly poor.