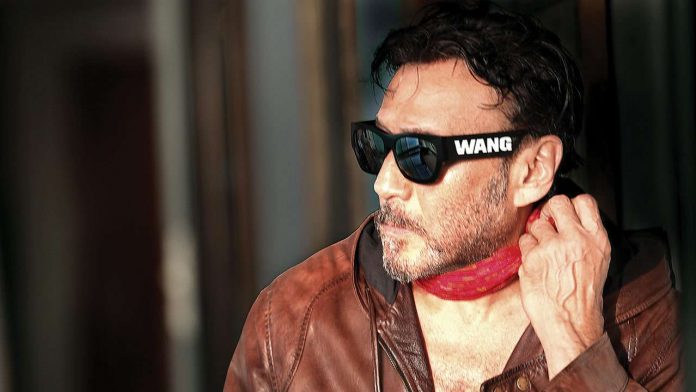 The Bombay high court set aside an arbitration award against Jackie Shroff and said, he was entitled to $3.5 million in a legal case he had filed against his ex-partner, Ratnam Iyer. Both, Shroff and Iyer, were shareholders in Multi Screen Media (MSM) Pvt. Ltd., earlier known as Sony Entertainment Pvt. Ltd. In April, 2010, Jackie had filed a criminal complaint with the Economic Offences Wing (EOW) of Bombay Police, saying that his signature on a document had been forged. The document requested a bank to find a buyer for shares held by Iyer and Jackie Shroff. The actor then filed a case against Iyer and others.
In 2011, the dispute was settled, with Iyer agreeing to pay Jackie $1.5 million as soon as he would withdraw the EOW case. Another $2 million was agreed to be paid to Jackie Shroff after his shares in MSM were sold. The settlement made it mandatory for Iyer to inform Jackie about the sale of shares. However, in June, 2011, Jackie's wife, Ayesha Shroff, wrote Iyer an email, stating that they had learnt that an agreement had been signed for the sale of MSM. Iyer replied that the actual sale was yet to take place. Ayesha wrote another mail in reply, stating that "no one wished to continue to fraternize with a forger". Iyer took exception to this mail and said that it had damaged his reputation. He took the matter to an arbitrator who held that Ayesha's mail was defamatory and it, therefore, breached the settlement clauses between Jackie and Iyer. The arbitrator further held that hence Jackie Shroff was not entitled to the settled amount of $3.5 million.
Jackie challenged the arbitration award in the Bombay high court which concluded that the mails of Ayesha Shroff were not defamatory as they were private mails. It also held that Ayesha was not an authorised agent of Jackie and thus her mails did not breach the settlement which had been arrived at by Iyer and Jackie Shroff. The single-judge bench of Justice Suresh Gupte noted that Iyer had got all that he wanted, right from withdrawal of the EOW case to Shroff giving up his shares and also his position in the company. Accordingly, the court held that the arbitration award was the very opposite of justice and it would be a travesty of justice to uphold such an award. Justice Gupte remarked, "It is completely unreasonable, impossible and, I dare say, perverse. It is partly based on no evidence, partly on non-application of mind, and partly by a wholesale misapplication of law resulting into miscarriage of justice." Justice Suresh Gupte, therefore, set aside the arbitration award and ordered Iyer to pay Jackie Shroff the agreed amount of $3.5 million.