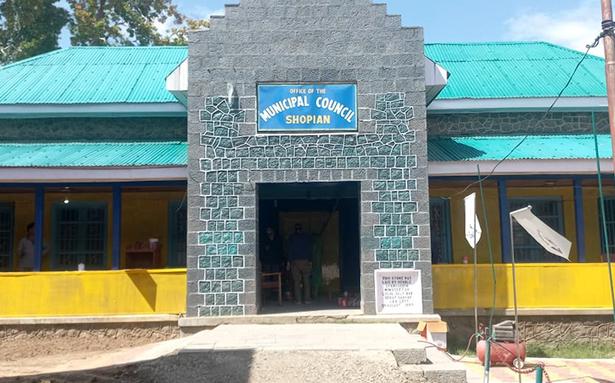 Cinema got a huge push in the Kashmir Valley yesterday (18th September) with the opening of two mini cinemas by Madras-based entertainment company, Jadooz. While one is in Pulwama, the other is in Shopian. Manoj Sinha, Lieutenant-Governor of Jammu and Kashmir, unveiled the two screens. Jammu and Kashmir had a robust cinema industry till the 1980s and 1990s. Cinemas in the Valley then shut down one after the other when militancy rose in the region.
It took Jadooz about 15 days to set up the screens and get the facilities ready. The company will now come up with cinemas at Adampur, Khatua and Bhadarwah. At Bhadarwah, an old 120-seater theatre, which shut down in the 1980s, is being revamped by Jadooz. The company currently has 20 screens across the country and will add 50 more in the coming months. Of the 50, around 50% will come up in Jammu and Kashmir alone.
Jadooz is a start-up which was founded in 2018 by actor, classical dancer and Padma Shri awardee Shobana with Rahul Nehra, a technocrat from NIT, Trichy. The company sets up mini theatres in rural pockets of India at costs ranging from Rs. 50 lakh to a crore per theatre.