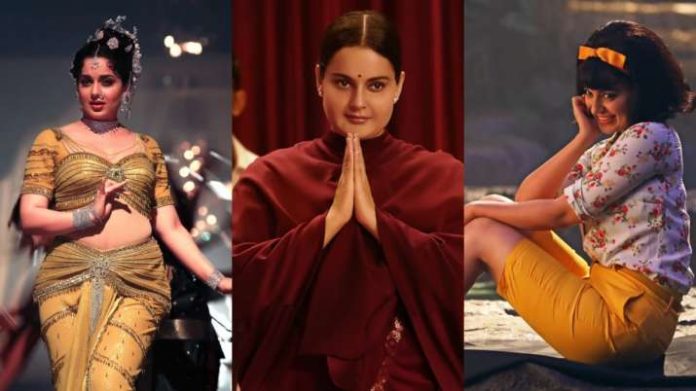 Notwithstanding the good public reports, the first week's box-office collections of Thalaivii were miserable, to say the least. The Kangana starrer managed to net only around Rs. 1.75 crore in the first week. Collections of the Tamil version were better but not as good as they ought to have been. It netted about Rs. 6.50 crore in the first week. As for the Telugu dubbed version, it bombed right from the word 'go'.
Intezaar proved to be a resounding flop in the first week itself.
Malignant (dubbed and original English version) could hardly make a mark in the first week.
The Croods: A New Age (dubbed and original English version) failed to leave its footprints at the box-office in the first week.
Fast & Furious 9: The Fast Saga (English and dubbed in Hindi, Tamil and Telugu) did fair in 2nd week. The Hindi dubbed version scored better in the non-metropolitan cities. Business in towns was better than in the cities. The second week's total for all the versions put together was about Rs. 5 crore. Grand total for 2 weeks: approximately Rs. 17 crore.
Shang-Chi And The Legend Of The Ten Rings (English and dubbed versions) continued to score decently in 2nd week. It collected Rs. 1.10 crore on the first day of the second weekend. Collections on day 2 and day 3 of the second weekend were Rs. 1.43 crore and Rs. 1.75 crore respectively. In this way, the net collection total for the second weekend was Rs. 4.28 crore. In the balance four days of the second week, the film netted as follows: Monday – Rs. 0.58 crore, Tuesday – Rs. 0.52 crore, Wednesday – Rs. 0.49 crore, Thursday – Rs. 0.42 crore. The total for the weekdays, therefore, was Rs. 2.01 crore. Total for 2nd week: Rs. 6.29 crore. Its business came more from the big cities. Grand total for 2 weeks: Rs. 21.57 crore.