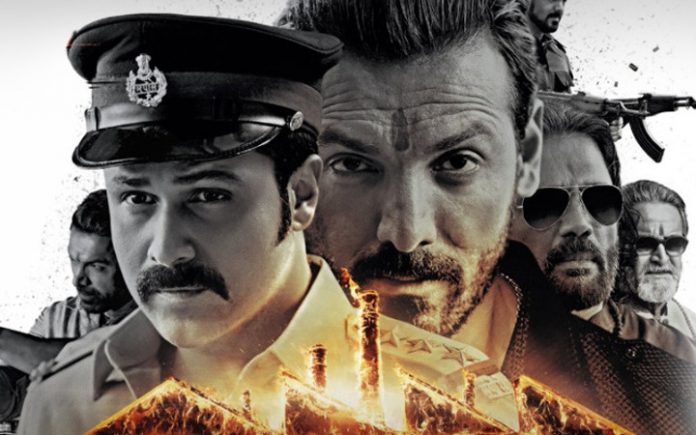 Today's release, SAINA, has opened to dismal houses — and not just because of the increasing number of coronavirus cases in the country! The word of mouth for the Saina Nehwal biopic is so negative that collections failed to pick up at most of the places after a horrifyingly poor start this morning… On the other hand, this week's other release, GODZILLA VS. KONG, opened (on Wednesday, March 24) to excellent (considering that audiences are not visiting cinemas in large numbers due to the second coronavirus outbreak) houses. Of course, the major collections came from South India where audience attendance is far higher than in the rest of the country. The film (original English and dubbed Hindi, Tamil and Telugu versions) netted Rs. 6.40 crore on the first day, and Rs. 5 crore on the second day. With three more days (Friday, Saturday, Sunday) to go for the first weekend to come to a close, the film will easily net upwards of Rs. 28 crore in the first five-day weekend. Phenomenal, considering that times are pretty abnormal!
Mumbai Saga did quite well in the first week in single-screen cinemas mainly. At places, collections were rather impressive, with some single-screen cinemas recording house-full collections in a couple of shows in the weekend. The action film netted Rs. 2.82 crore on the first day. Collections fell by just Rs. 42 lakh on Saturday which, therefore, ended at Rs. 2.40 crore. Sunday closed at a fairly impressive Rs. 3.52 crore. After a weekend total of Rs. 8.74 crore, collections for the weekdays were as follows: Monday – Rs. 1.49 crore, Tuesday – Rs. 1.10 crore, Wednesday – Rs. 0.75 crore, Thursday – Rs. 0.70 crore. By adding Rs. 4.04 crore to its kitty in the weekdays, the film took its grand total for the first week to Rs. 12.78 crore.
Roohi added Rs. 2.70 crore in its second weekend. It collected Rs. 0.55 crore on the first day of the second week. Collections increased to Rs. 0.90 crore on Saturday, and further to Rs. 1.25 crore on Sunday. After a total of Rs. 2.70 crore for the second weekend, the film collected as follows in the weekdays: Monday – Rs. 0.45 crore, Tuesday – Rs. 0.40 crore, Wednesday – Rs. 0.30 crore, Thursday – Rs. 0.30 crore. In this way, the film netted Rs. 1.45 crore during the weekdays, taking the total for the second week to Rs. 4.15 crore. Grand total for two weeks: Rs. 20.15 crore.