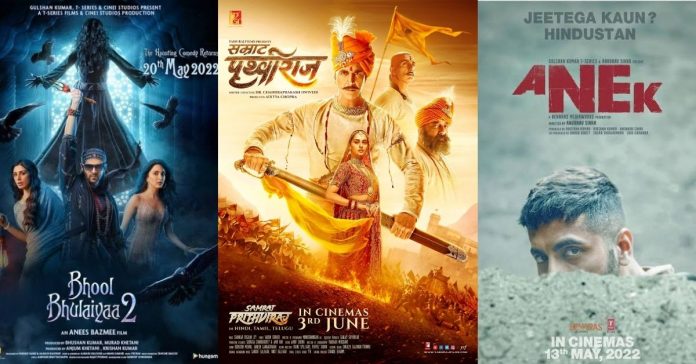 In spite of the hype generated due to the film being seen by the home minister and some chief ministers and it being granted tax exemption in three states, SAMRAT PRITHVIRAJ could not take a flying start. Its first day's net collection total is still awaited, it seems to be around Rs. 10.50 to Rs. 10.75 crore.
Anek has been rejected by the audience. Considering that it starred Ayushmann Khurrana and was made with all the resources at its command, it neither took a respectable initial nor did its collections pick up during the entire first week. After a dismal first weekend of Rs. 5.50 crore, it added just Rs. 1 crore during the weekdays. Therefore, the first week's total was a paltry Rs. 6.50 crore.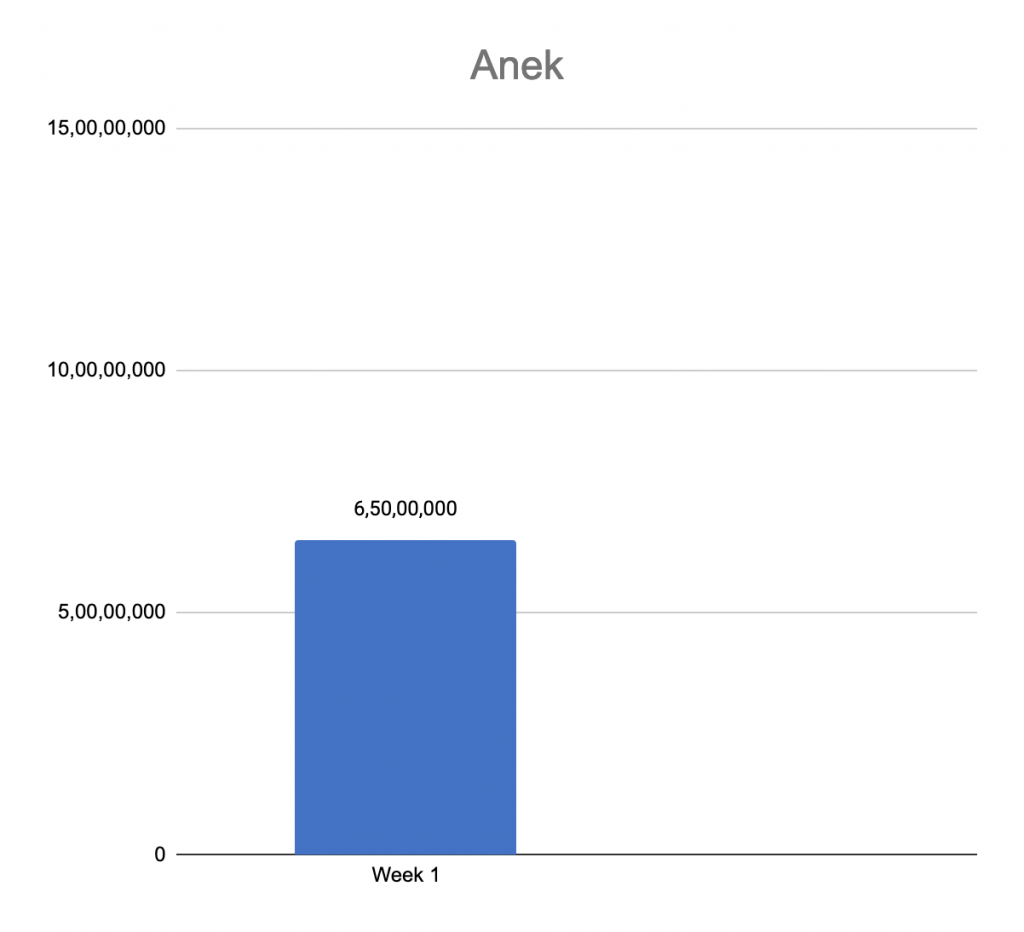 Dehati Disco was a non-starter in the first week. The public simply didn't go to watch it.
3 Shyaane met with a disastrous fate in its first week.
Haemolymph bombed miserably in 1st week all over.
Love In Ukraine found no takers in the first week.
Top Gun: Maverick (dubbed and original English versions) did well in the first weekend, after which collections dropped markedly. The original English version fared better than the dubbed versions.
Bhool Bhulaiyaa 2 ruled people's hearts and hence the box-office too in its second week. It joined the Rs. 100-crore club on the ninth day. The second weekend started with a take of Rs. 6.52 crore on Friday. The jump in collections on Saturday was more than 70%! After a second-day total of Rs. 11.35 crore, the film netted Rs. 12.77 crore on Sunday. Therefore, its second weekend closed at a fantastic Rs. 30.64 crore. Collections on the weekdays were as follows: Monday – Rs. 5.55 crore, Tuesday – Rs. 4.85 crore, Wednesday – Rs. 4.45 crore, Thursday – Rs. 4.21 crore. In this way, the total for the weekdays was Rs. 19.06 crore. Hence the second week closed at Rs. 49.70 crore. Grand total for 2 weeks: Rs. 141.95 crore. It is poised to cross the Rs. 150-crore mark in the third weekend.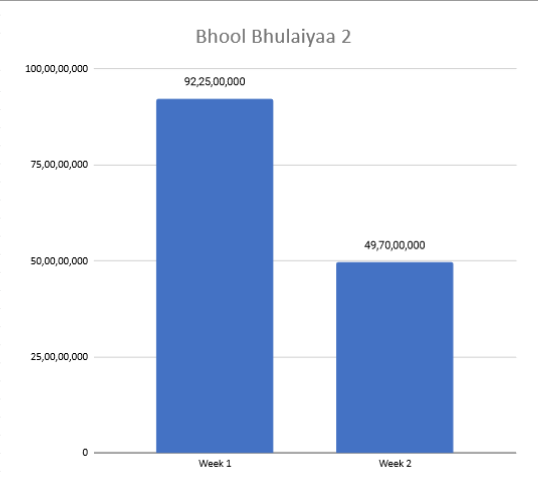 Dhaakad, which hardly ran anywhere in 2nd week, has proven to be one of the biggest disasters of recent cinematic history, considering its cast and cost. Reportedly made on a budget of Rs. 70-plus crore, it will not recover even 10% of just its promotion cost (leave alone its cost of production) from theatrical revenues. Other sources of revenue have almost been reduced to nil because of its horrendous performance at the turnstiles.
Doctor Strange In The Multiverse Of Madness (dubbed and original English versions) could add Rs. 3 crore to its kitty in its fourth week. Grand total for 4 weeks: Rs. 132.50 crore.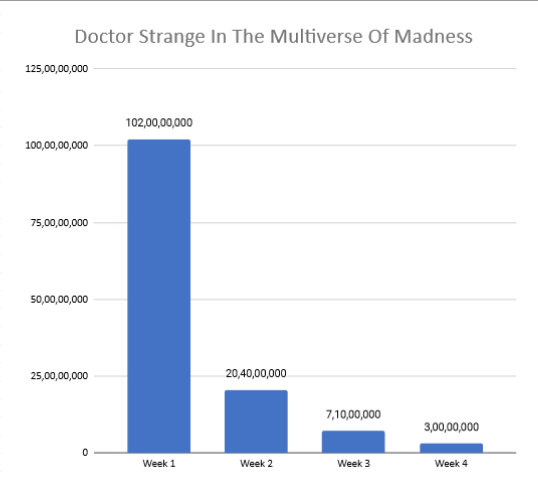 K.G.F. Chapter 2 (dubbed) added Rs. 1 crore to its total in the seventh week. Therefore, its grand total for 7 weeks is Rs. 434.74 crore.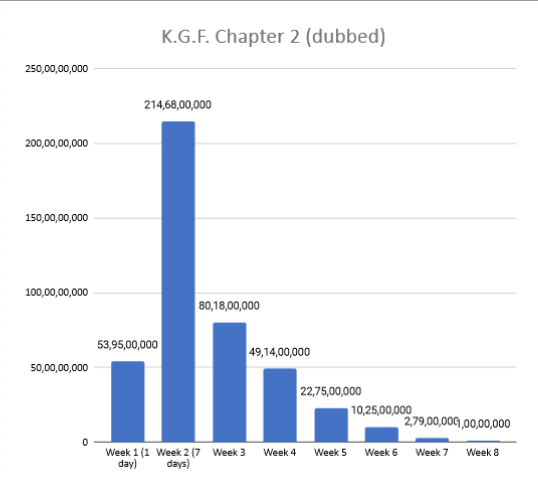 Sarsenapati Hambirrao (Marathi) did well in the first week all over Maharashtra.
Dharmaveer (Marathi) stood its own in the third week too in Maharashtra.
Kahevatlal Parivar (Gujarati) maintained well in 4th week in Gujarat.