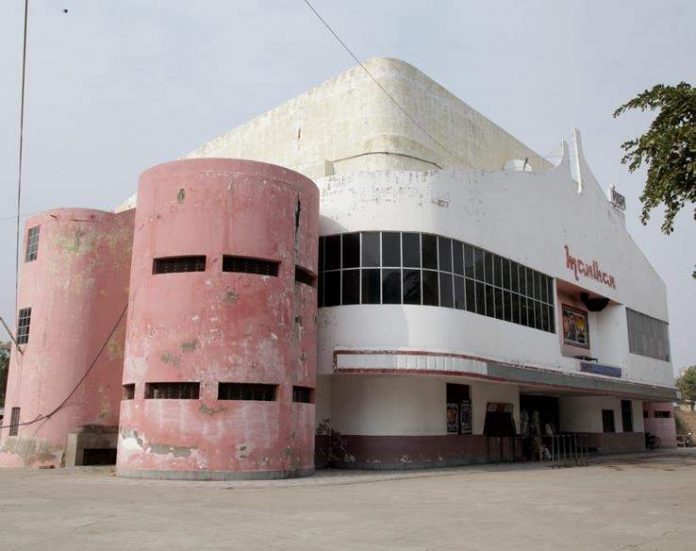 Manthan cinema of Pali (in Rajasthan), owned by Ashok Mewara, has downed its shutters for good, bringing to an end its 35-year history which saw stars like Shashi Kapoor and Sunil Dutt visit the then tiny town, creating a sensation of sorts. With the closure of Manthan, Pali has lost its sole cinema and it now doesn't have a single cinema.
Manthan was started on 17th June, 1985 and had screened almost 2,500 films in its 35 years of existence. The cinema, like all the cinemas in India, had shut down in March due to the coronavirus lockdown. But unlike most other cinemas, Manthan will never reopen again because the owners have decided to demolish it. It is not known what will come in place of the entertainment centre which had started with K.C. Bokadia's Pyar Jhukta Nahin. The last film it screened in March this year was Baaghi 3. Ticket rates which were Rs. 4.50, Rs. 2.50 and 80 paise for the different classes in 1985 had increased to Rs. 130, Rs. 120 and Rs. 90 in 2020. The parking lot was known as a cycle stand in the good old days because nobody brought a car to the cinema back then.
Besides Manthan, Pali had Rajendra and Narsing cinemas too. Before that, the town boasted of open-air cinemas, of which Shiv was popular. Shiv cinema served hot milk and tea to patrons for free during the cold winters while it used to be ice cream — again, for free — during the hot summers. The only silver lining to this bad news is that soon, the Pali-Jodhpur road will have a multiplex which is currently being built.