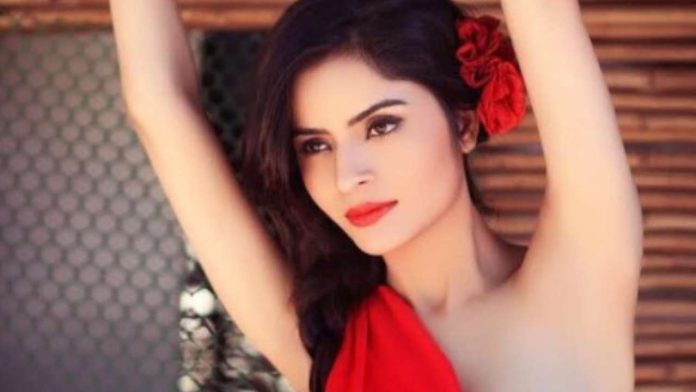 The property cell of the Bombay crime branch on October 7 filed another chargesheet in the pornography case against actress and model Gehana Vasisht and four others. This is a fresh chargesheet in the second pornography case out of the four registered by the Bombay crime branch. Another case is being probed by the Lonavala police.
In the 500-page chargesheet, the police have charged Gehana, film producers Abhijit Bomble, Baburao Prahlad alias Ajay Shrimant, Prince Kumar alias Kashyap and Arvindkumar Srivastav alias Yash Thakur. While Bomble and Shrimant have been arrested, Gehana has got interim relief from the Supreme Court. Prince Kumar and Arvindkumar Srivastav have been shown as absconding accused. The accused have been charged under IPC sections involving sale of obscene books, obscene act, outraging modesty of women, cheating and under sections of the Information Technology Act.
The fresh chargesheet pertains to a complaint filed by a 21-year-old model from Madhya Pradesh, that under the pretext of giving her a break in short films, Bomble, then Ajay Shrimant and Gehana and later Prince Kumar took her to three bungalows on multiple occasions and forced her to act in porn films, and those clips were uploaded in three apps in spite of promises that the obscene videos would be suitably edited. She added that she was paid between Rs. 10,000 and 15,000 per shooting. The model from M.P. said, Gehana Vasisht forced her to sign agreements by promising her major film roles. Gehana had been arrested in the pornography racket.