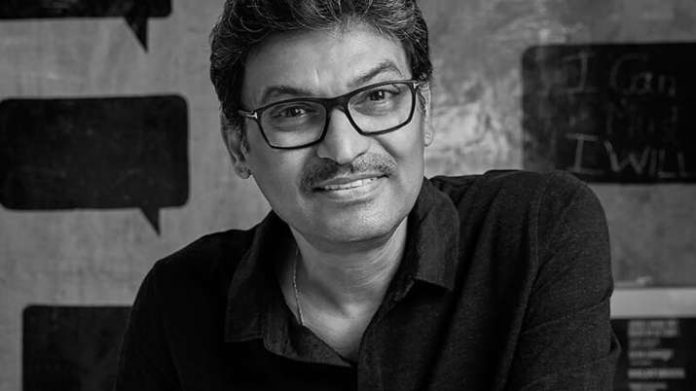 Producer Anil Naidu, partner of R. Balki and Gauri Shinde in their production banner, Hope Production, passed away on 28th October in Bombay following a heart attack. He was otherwise hale and hearty and the end was as sudden as it was shocking. Anil was in his mid-fifties.
Before turning a producer, Anil was an editor and an ad filmmaker and a brilliant one at that. He won the National Award for Best Editing. Anil had made hundreds of commercials. When R. Balki and wife Gauri Shinde started their own production banner, Hope Production, they took Anil on board with them. In fact, Anil turned a producer for Balki because he used to respect him so much. In this way, Anil co-produced Shamitabh, Ki And Ka, Pad Man, Dear Zindagi and Mission Mangal with Balki and Gauri. He had edited Balki's Paa. An extremely good human being, Naidu won the hearts of all those he came in contact with. R. Balki had gone to Nasik to immerse Anil's ashes into the river yesterday (29th October) and was too distraught to speak when Information called him. Said Gauri in a WhatsApp message, "We are gutted, we are gutted, there is no Hope without him. He was not just a producer but a brother, our family. We feel orphaned without him."
According to producer Pravesh Sippy, who was a very close friend of Anil, "During the lockdown, Anil was probably the only person with whom I used to chat at least twice or thrice a week, sometimes for an hour a day. He had no vices but sadly, he went away too soon." Anil is survived by his daughter whom he used to dote on. Recalled Pravesh, "His daughter meant the world to him. If there was pressing professional work on the one hand and something to be done for his daughter, Anil would first attend to his daughter's work and only then move on to his professional commitment." Those who've seen the bond Balki and Anil shared, would unhesitatingly say that they were more than brothers and completely in synch with one another.