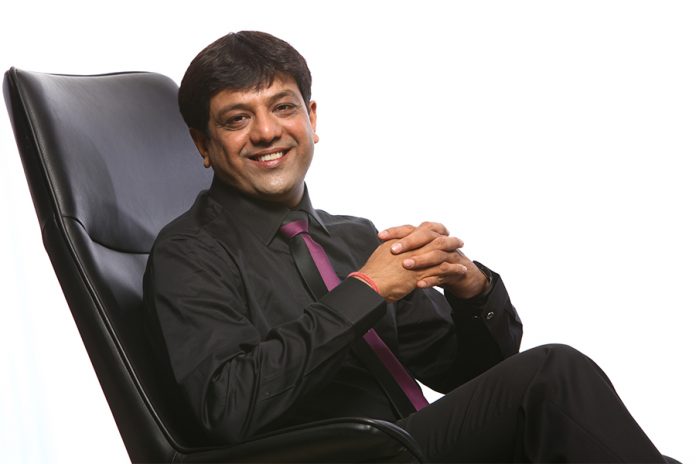 Not many in the film industry may have interacted with Jayesh Desai, the Surat-based chairman and managing director of the Rajhans group of cinemas and multiplexes, which has presence in the state of Gujarat mainly. That's because the Rajhans chain is managed by professionals who know the business of cinema. Like not many in the film trade do not know him, many may not be aware that Jayeshbhai, who had very humble beginnings as he hailed from a lower middle-class family, today owns the Ferrari which once belonged to Sachin Tendulkar!
The man, who has seven business verticals — textiles (brand name Rajhans), real estate (in Surat, Baroda, Bombay and Chandigarh; brand name Rajhans Realty), restaurants (brand name: Enjoy), edible oil, premium chocolates (brand name Schmitten), e-commerce (Shareconomy) and multiplexes (Rajhans) — employs more than 7,000 people in his many businesses. It should come as music to the ears that Jayeshbhai has not retrenched a single employee across his businesses, during the entire pandemic lockdown. What's more, he had been paying all his staffers and workers 50% salary despite his businesses having come to a virtual standstill for several months. Says Prem Lakhani, programming head of the Rajhans group of cinemas and multiplexes, "At first, I thought, how will the workers survive with 50% pay, but just two months after the lockdown, when big business houses started to face problems in sustaining their workforces, I started fearing for Jayeshbhai because I was very concerned about how long he would be able to sustain. And I told him so. But Jayeshbhai being Jayeshbhai, he asked me to relax and not be tensed. And he continued with the same system all through the lockdown!"
May his tribe increase!