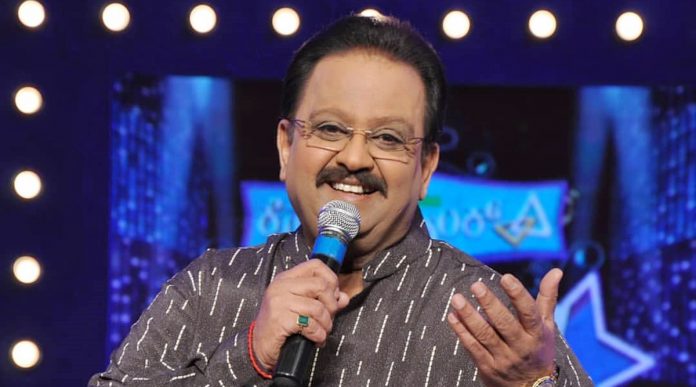 After being in hospital for 52 days, celebrated and veteran playback singer S.P. Balasubrahmanyam passed away this afternoon (25th September) due to cardio-respiratory arrest at MGM Healthcare in Madras. He was 74. He was admitted to hospital on 5th August after he tested positive for COVID-19. He had several health scares during his almost two-month-long hospital stay and he had been on ventilator too. He was on Extracorporeal Membrane Oxygenation (ECMO) and other life support measures, doctors at MGM had revealed in a health bulletin just yesterday. Earlier this month, his son had said that his father's condition had improved but the joy was short-lived as his condition deteriorated soon thereafter. The singer is survived by his wife, a son and a daughter. "In a further setback this morning, despite maximal life support measures and the best efforts of the clinical team, his condition deteriorated further and he suffered a cardio-respiratory arrest," a release by MGM this afternoon said, adding, "With profound grief, we regret to inform that he has passed away on September 25 at 13:04 hours. We express our heartfelt condolences to his family, friends, well-wishers and admirers at their loss during this time of anguish and sorrow."
As soon as news of his demise broke, music greats like Lata Mangeshkar, Asha Bhosle and A.R. Rahman paid him glowing tributes. Prime minister Narendra Modi said that with his demise, our cultural world had become much poorer.
An accomplished singer with a golden voice, he lent that inimitable quality to the songs he rendered. Whether it was a lip-synch song for Kamal Haasan in Ek Duuje Ke Liye or for Salman Khan in Maine Pyar Kiya, Hum Aapke Hain Koun..! or Patthar Ke Phool or for Arvind Swamy in Roja, he moulded his voice to suit the actor for whom he was asked to sing. He had lent his voice to many songs composed by Ilaiyaraja and A.R. Rahman. His voice matched Kamal Haasan's so well that he had dubbed for the actor for almost every Telugu film of his which was dubbed from Tamil. He was the singing voice of other greats like M.G. Ramachandran, Sivaji Ganesan and Rajinikanth. He had sung more than 40,000 songs in a singing career spanning five decades. Besides singing, S.P. Balasubrahmanyam also acted in a number of films, mostly Telugu, Tamil and Kannada. He was a dubbing artiste of repute too. He had won a number of awards including the National Award. He was also honoured with the Padma Bhushan and the Padma Shri. His fans had given him the sobriquet of Paadum Nila (Singing Moon). Tere mere beech mein, Mere jeevan sathi, Dil deewana bin sajna ke maane na, Mere rang mein, Pehla pehla pyar hai, Kabhi tu Chhaliya lagta hai… the list of his super-hit Hindi songs is very long. What was praiseworthy was that each of his renditions had his unique stamp with his typical intonations. A chuckle here or a laughter there, a sad expression here or a distraught intonation there was normal for the singer who made every song of his a memorable piece of work.
SPB, as he was affectionately called, was born into a Telugu Brahmin family in 1946 in Nellore. Sripathi Panditharadhyula Balasubrahmanyam had developed a keen interest in music at a young age. His father was a 'Harikatha' singer and had also acted in stage-plays. SPB never learnt music formally but was a self-taught singer. Even before making his debut as a playback singer, SPB joined legendary composer Ilaiyaraja and his brother, Gangai Amaran, to start a music troupe. SPB was the lead singer of the band. Composer S.P. Kodandapani spotted Balasubrahmanyam at a singing competition and gave him a break in 1966 in Telugu film Sri Sri Maryada Ramanna. A week after he recorded his first Telugu song, SPB got an opportunity to record his maiden Kannada song for the film Nakkare Ade Swarga. His first Tamil song was for the film Hotel Ramba, which never got released. In 1969, he lent his voice to a song composed by M.S. Viswanathan for the film Shanti Nilayam which, therefore, became SPB's first released Tamil song. In the same year, he sang for former Tamil Nadu chief minister M.G. Ramachandran in the film Adimai Penn. The song, Aayiram Nilave Vaa, was a runaway hit.
SPB is gone but his songs have made him immortal. For, his mellifluous voice will continue to entertain generations to come. The world of music has lost a gem but his songs in different languages will shine forever.