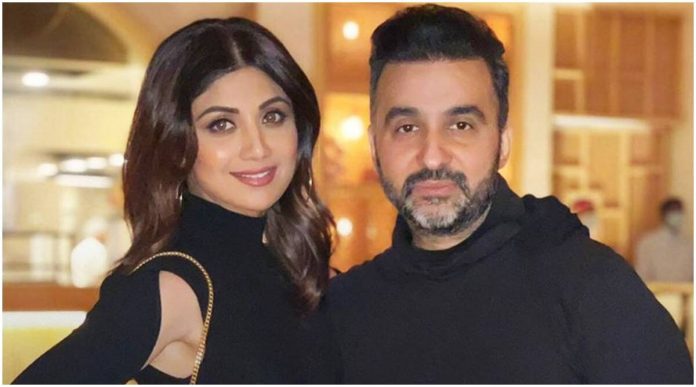 Shilpa Shetty's husband, arrested yesterday (19th July) in a pornographic film racket, was today sent to police custody till Friday, July 23. He has been described as the "key conspirator" in the racket exposed by the police. It is alleged by the police that Kundra used to initiate aspiring actresses into the pornography industry by promising them film careers.
The police told the court that they had seized incriminating documents, agreements, emails and clips from Kundra's office. The police also arrested Raj Kundra's IT person, Ryan Thorpe, today (20th July). The police informed the court that Kundra used to upload the adult content on an app called Hotshots. They added that they had sufficient evidence against Raj Kundra. The Hotshots app has now been removed from mobile platforms. Both, Google and Apple, had also removed the app due to pornographic content.
Meanwhile, Gehana Vasisth, who had been arrested in a pornography case some months back, came out in support of Kundra and said, what he made was not pornography but erotica. Pertinent to note that during interrogation, Gehana had named Raj's former personal assistant, Umesh Kamat, who confirmed to the police that Raj was involved in the business of producing adult content. However, Kundra has denied his involvement. He told the police and the court that he had sold the Hotshots app to Kenrin Ltd., a company owned by another accused, Pradip Bakshi. Incidentally, it has emerged that Pradip Bakshi is Kundra's brother-in-law. The police informed the court that Raj routinely kept himself updated on the finances of the app. They alleged that he had also started a WhatsApp group which discussed the production, distribution and sale of pornographic clips. Actresses Sherlyn Chopra and Poonam Pandey have said that they were brought into the adult industry by Kundra.
Meanwhile, Shilpa Shetty remained away from the shooting of Sony's Super Dancer talent show on which she is one of the three judges.