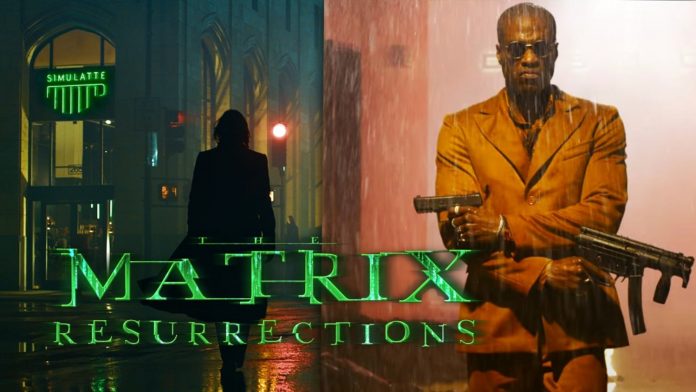 Village Roadshow Pictures and Venus Castina Productions' The Matrix Resurrections (dubbed from the Hollywood film of the same name; UA) is the fourth in the The Matrix film series and sequel to The Matrix Revolutions (2003).
Set 60 years after the events of The Matrix Revolutions, the drama follows Neo (Keanu Reeves) who is leading a seemingly ordinary life as Thomas A. Anderson (which is his original identity) in San Francisco. A new version of Morpheus (Yahya Abdul-Mateen II) offers Neo the red pill and reopens his mind to the world of the Matrix. Incidentally, the Matrix has become more secure and dangerous since the Smith infection. Neo now joins a group of rebels to fight a new enemy.
Lana Wachowski, David Mitchell and Aleksandar Hemon have written the story and screenplay based on characters originally developed by The Wachowskis (Lilly and Lana Wachowski). To say that the story and screenplay are confusing would be an understatement. They are so confusing that a large section of the audience gives up trying to comprehend, in sheer desperation! Yes, there are some interesting twists and turns, but they cannot undo the harm done by the confusion created in people's minds. Besides, the drama is too long-drawn, further adding to the audience's tale of woes.
Keanu Reeves does fairly well as Neo/Thomas Anderson. Carrie-Anne Moss is effective as Tiffany/Trinity. Yahya Abdul-Mateen II has his moments as Morpheus. Jessica Henwick is good as Bugs. Jonathan Groff is alright as Smith. Neil Patrick Harris (as The Analyst) lends decent support. Priyanka Chopra Jonas is nice in a brief role as Sati, an exile program. Jada Pinkett Smith is fair as Niobe. Christina Ricci (as Gwyn de Vere), Lambert Wilson (as The Merovingian), Toby Onwumere (as Sequoia), Purab Kohli (in a tiny role as Zen) and the others are adequate.
Lana Wachowski's direction, like the script, caters to the class audience. Johnny Klimek and Tom Tykwer's background music is alright. Cinematography (Daniele Massaccesi and John Toll) is very nice. Production designing (by Hugh Bateup and Peter Walpole) is of a fine standard. Joseph Jett Sally's editing is quite sharp. Dubbing is good.
On the whole, The Matrix Resurrections is a dull fare for the Hindi film-going audience.
Released on 22-12-'21 at Movie Time Goregaon (daily 3 shows) and other cinemas of Bombay thru Warner Bros. Pictures (India) Pvt. Ltd. Publicity: so-so. Opening: dull. …….Also released all over. Opening was weak everywhere. The original English version has also opened simultaneously.