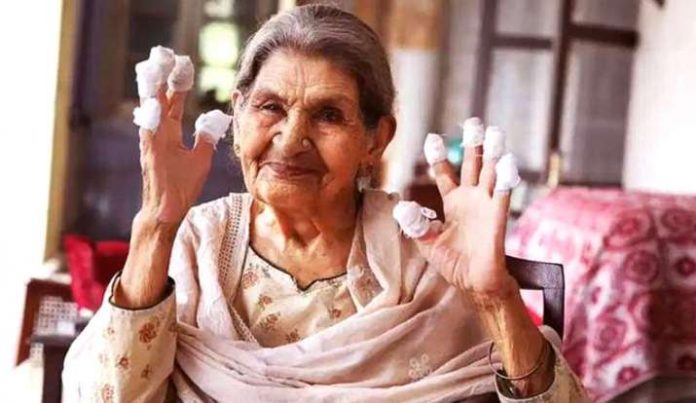 Senior actress Farrukh Zafar passed away yesterday (15th October) in a hospital in Lucknow. She was 88 and is survived by two daughters. She had been hospitalised after complaining of breathlessness. She suffered a brain stroke at Sahara Hospital in Lucknow, after which the end came.
Farrukh Zafar had started her acting career as she was completing her forties, with Umrao Jaan (1981). She then went on to act in films like Peepli Live, Sultan, Amma Ki Boli and Gulabo Sitabo which was her last film. In Gulabo Sitabo, she played Amitabh Bachchan's wife, Fatima Begum.
Farrukh Zafar excelled in playing the bold and outspoken old lady of the family. She had a huge fan following despite having acted in very few films. This is because she stood out in every film that she worked in.