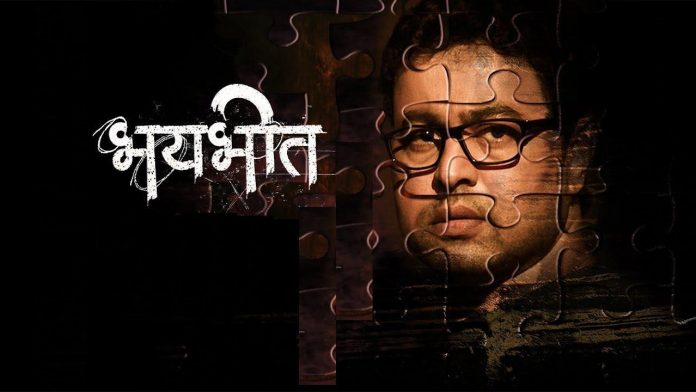 Yashi Films Pvt. Ltd., Actual Movies Production, MADZ Movies and Brown Sack Films' Bhaybheet (Marathi; A; meaning 'Scared') is a horror drama.
An innocent girl (baby Mrunal Jadhav) claims that she can still see her dead mother (Madhu Sharma) who, she adds, continues to live with her and her father (Subodh Bhave). Her erratic behaviour is cause for concern. What's more, she also claims to see a man named Raghav.
S.A.'s story is hardly the kind which can send shivers down the spines of the viewers. Dinesh Jagtap's screenplay relies heavily on dramas one has seen in the past and, is therefore, not novel or even chilling. Dinesh Jagtap's dialogues are dull.
Baby Mrunal Jadhav does a fine job as the girl who can see the dead. In the role of her mother, Madhu Sharma acts ably. Subodh Bhave leaves a fine mark as the girl's father. Poorva Gokhale is quite alright. Girija Joshi leaves a mark. Yatin Karyekar is okay.
Deepak Naidu's direction is weak. The same can also be said about his editing. Nakash Aziz's music and background score are functional. Mandar Cholkar's lyrics are fair. Choreography (Kiran Giri) is dull. Vasu's cinematography is hardly eye-pleasing. Shakil Shaikh's action and stunts lack thrill. Eknath Rane's sets are so-so.
On the whole, Bhaybheet is a poor fare.
Released on 28-2-'20 at Star City (daily 1 show) and other cinemas of Bombay thru Pickle Entertainment. Publicity & opening: weak.