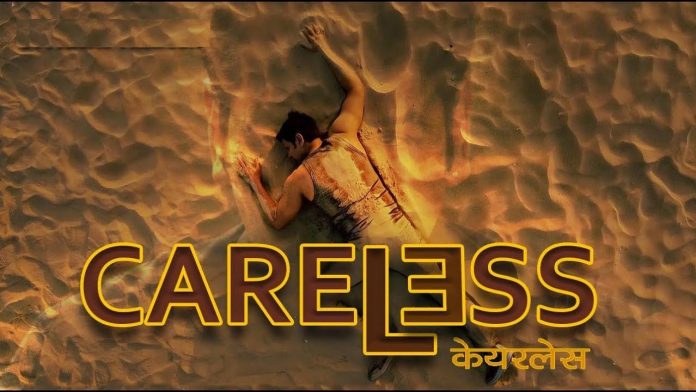 MAD Media Pvt. Ltd.'s Careless (UA) is the story of a student whose life is adversely affected when he falls in bad company.
Alok Srivastava's story is terribly weak and doesn't offer any entertainment to the viewers. The screenplay, written by Dr. Anita Sahgal and Alok Srivastava, is equally idiotic. Alok Srivastava's dialogues are dull.
Manoj Malhotra's acting is poor. Shefali Dan fails to impress. Hemant Pandey does an ordinary job.
Alok Srivastava's direction is weak. Music (Avi Sahil, Baba Jagirdar, Iqbal Sargam and Shridhar Tilve) and lyrics (Raheema A. Siddiqui, Ahmed H. Siddiqui, Iqbal Sargam, Fanindra Rao, Shridhar Tilve and Alok Srivastava) are barely functional. Anthony's choreography is below-average. Raj Kumar's background music is weak. Jagminder Singh Hundal's camerawork barely passes muster. Prakash Jha's editing is loose.
On the whole, Careless is a film for which the public will not care at all. Disaster.
Released on 28-2-'20 at Nandi (daily 1 show) and another cinema of Bombay thru LOL Films. Publicity & opening: poor. …….Also released all over.