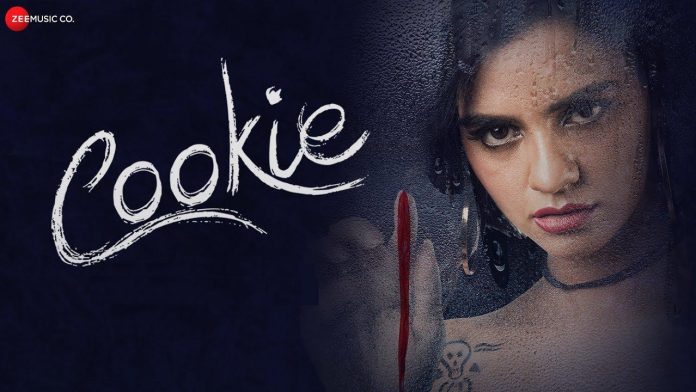 Sixth Sense Cine Vision's Cookie (A) is a horror film.
Cookie (Vibhoutee Sharma) lives with her parents (Rajeev Gupta and Reena Wadhwa) and younger sister, Mini. She is jealous of Mini as she feels, her parents are more fond of Mini. She leaves home one night and is murdered by three boys who first attempt to rape her.
Her spirit seeks revenge by killing each of her murderers. Cookie's ghost then takes away her mother with her.
Lalit Marathe's story and screenplay are childish and, therefore, not at all engaging. Except for a couple of horror scenes, nothing really holds the attention of the audiences. Dialogues, penned by Lalit Marathe and Mridul Toolsidass, are routine.
Vibhoutee Sharma is alright as Cookie. Reena Wadhwa does a fair job as Cookie's mother. Rajeev Gupta makes his presence felt as Cookie's father. Sai Tamhankar lends able support as police officer Babar. Ankur Vikal (as police inspector Mokashi), Heeba Shah (as Shaheen Khan), and the others provide routine support.
Lalit Marathe's direction is so-so. Tuhin Chongder and Somraj Ganguli's background score is okay. Sudip Sengupta's cinematography is alright. P.K. Swain's action and stunts are quite nice. Art direction (Kristel Dias and Manish Baba Kumar) are average. Editing (Nipun Ashok Gupta and Parag Khadund) is loose.
On the whole, Cookie is a flop fare.
Released on 28-2-'20 at Inox (daily 1 show) and other cinemas of Bombay by Sixth Sense Cine Vision. Publicity & opening: poor. …….Also released all over.