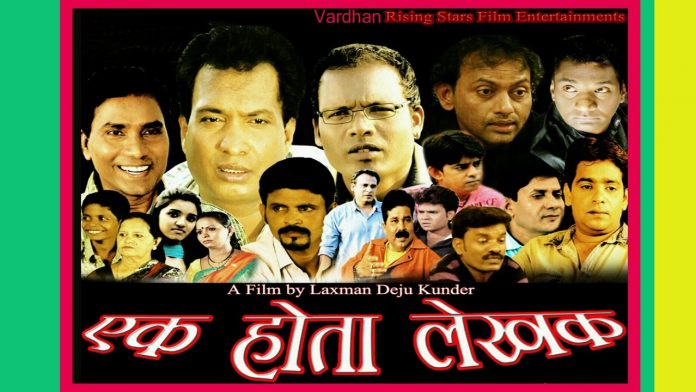 Vardhan Rising Stars Films Entertainments' EK Hota Lekhak (Marathi; UA; meaning 'Once there was a writer') is the story of an aspiring writer. Set in a village, it talks about a man who dreams of becoming a writer. But the villagers poke fun at him. Does he realise his dream?
The story and screenplay are so stupid that the drama is dull and boring. Even the dialogues are poor.
Sunil Pal fails to entertain. Deepak Jadhav is barely ordinary. Panchi Salian, Shashikant Veer and Rashi Jain lend weak support.
Shrinath Dulharam Patil and Swapnil Madhukar Mhatre's direction is not of the kind which can appeal to the viewers. Music (Sultan Vali and Suhas Kamble) is average and so are the lyrics. Song picturisations (by Manish Ghanekar and Namrata Sawant) are functional. Kishore Satpute's background music is sub-standard. Sanjay Pagare's camerawork is okay. Sadakat Chowdhry's action and stunt scenes lack fire. Vijay Utekar's sets are dull. Mahesh Mahajani's editing is loose.
On the whole, Ek Hota Lekhak will face rejection at the box-office.
Released on 28-2-'20 at Sahakar Plaza (daily 1 show) of Bombay thru Fast Track Entertainment. Publicity & opening: very weak.