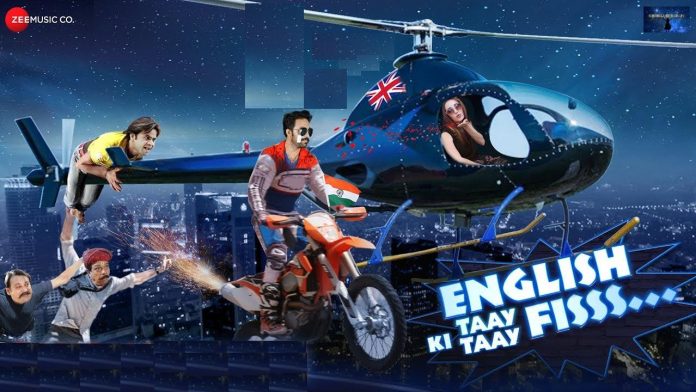 Siddhika Cine Craft's English Ki Taay Taay Fisss… (UA) is the story of how a young man calls two friends of his from abroad to teach the people of his village to make the village an ideal place. The two friends make a documentary film and teach the villagers things they ought to do so that their village can set an example for all the other villages. The village ultimately does become an ideal village and is also awarded for that.
Minal Mhatre-Rajput's story is more suited for a documentary rather than a feature film. Shailendra Singh Rajput's screenplay is dull and drab. It lacks entertainment as even the light scenes fail to create the right impact. Dialogues, penned by Shailendra Singh Rajput, are poor.
Rohit Kumar is ordinary. Leysan Karimova hardly impresses. Aishwarya Rajesh does an average job. Manoj Joshi performs quite well. Govind Namdev makes his mark. Rajpal Yadav is okay. Sunil Pal, Mushtaq Khan and Viju Khote lend routine support.
Shailendra Singh Rajput's direction is weak. Sandeepshri's music is below the mark. Lyrics (Raju Kokate, Manisha and Jamil Ahmed) are so-so. Song picturisations (by Pravin Baria and Raju-Shabana) are below the mark. Raja Singh's background music is barely passable. Camerawork (by Raju Chandan) is commonplace. Johny Master's action scenes are just about functional. Amrendra Gaud's editing leaves a lot to be desired.
On the whole, English Ki Taay Taay Fisss… is a flop show.
Released on 3-1-'20 at Bharat Cineplex Kurla (daily 1 show) and other cinemas of Bombay thru Anamika Studiozz. Publicity & opening: poor. ……Also released all over.