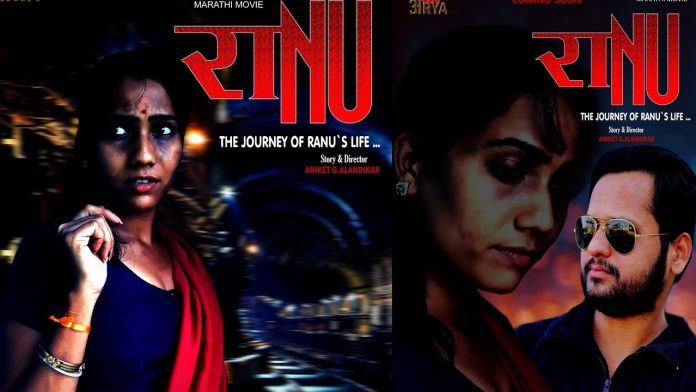 SWA Entertainment and SKAI Entertainment's Raanu (Marathi) is the story of a little girl who wants to become an athlete.
Raanu (Anvesha Mhaskar) is very fond of athletics and dreams of becoming an athlete. Her mother, Kavita Khade (Gayatri Soham), is very keen to get her admitted in a big school but the demand for heavy donations makes it impossible for Raanu to get admission in a popular school. Raanu's father, Ganesh Khade (Milind Shinde), is an out-of-work film writer-director.
Raanu practises athletics and in one athletic tournament, she reaches the semi-finals but loses thereafter. Raanu now resolves to become an athlete.
When Raanu stands first in her class, her mother pays donation and secures her admission in a reputed school. But that does not stop Raanu from practising athletics. Dhumal Sir (Sandesh Gaikwad) from Raanu's old school, as well as Raanu's friends, Akshata (Ishwari Thorat) and Komal (Tanvi Nade), help her in her mission. Why, Raanu even bunks school to participate in the athletics competition. Her mother, who is not in favour of Raanu's athletics, gets a shock when she learns about Raanu bunking school. She puts her foot down and tells Raanu that she wouldn't allow her to participate in the athletic competition. Raanu's well-wishers try to make her mother see reason but to no avail.
What happens thereafter? Does Raanu fulfill her dream of becoming an athlete? If so, how? If not, what happens to her dream?
Kayyum Qazi has penned a routine story and an equally ordinary screenplay. The drama is so predictable that the excitement of a sports film is missing. The screenplay does not have too many heart-touching moments. It also lacks in light scenes. Kayyum Qazi's dialogues are so-so.
Anvesha Mhaskar is fair as Raanu. Gayatri Soham is okay as Raanu's mother. Milind Shinde leaves a fine mark as Raanu's father. Mayur Bhatkar is okay as Kudrat. Sandesh Gaikwad lends ordinary support as Dhumal Sir. Ishwari Thorat (as Akshata), Tanvi Nade (as Komal), Sandeep Rasal, Smita Prabhu, Aditi Sawant and the others lend average support.
Kayyum Qazi's direction is devoid of the thrill and excitement one associates with a story of the kind the film has. Vinod Wilson's music and Subodh Pawar's lyrics are functional. Vinod Sharma's cinematography is alright. Jagdish Shelar's art direction is okay. Editing (Anil Thorat) ought to have been sharper.
On the whole, Raanu is a flop fare.
Released on 15-11-'19 at Bharatmata (daily 1 show) and other cinemas of Bombay thru Pickle Entertainment. Publicity & opening: poor.