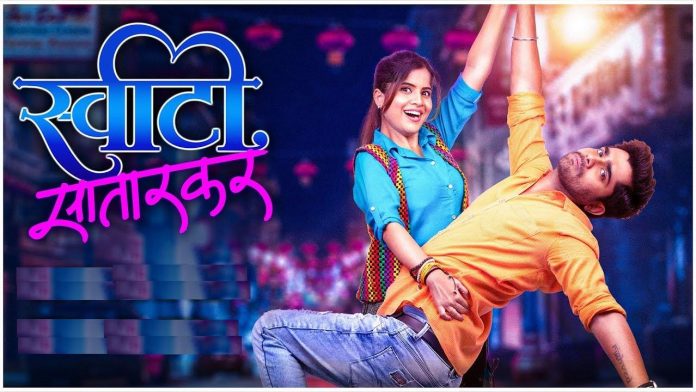 Swaroop Studios' Sweety Satarkar (Marathi) is the story of unrequitted love.
Sweety Satarkar (Amruta Deshmukh) loves Shekhar (Sangram Samel) who is the elder brother of her friend. However, Shekhar treats Sweety like a younger sister. Sweety does everything to make Shekhar realise her love for him. Her dream of marrying Shekhar is shattered when his marriage is fixed with his childhood friend. What happens thereafter?
Sumeet Giri's story and screenplay are not exciting or engaging enough. The drama, therefore, becomes routine, and even predictable at times. Sumeet Giri's dialogues are commonplace.
Sangram Samel is ordinary as Shekhar. Amruta Deshmukh is okay in Sweety Satarkar's role. Pushkar Lonarkar, Vinamra Bhabal, Gauri Jadhav, Snehal Shidham and Prashant Vichare provide dull support.
Shabbir Naik's direction is not inspiring or even average. Santosh Mulekar's music and Mangesh Kangane's lyrics are barely functional. Song picturisations (by Amar Sakharkar) are commonplace. Sunil Singh's background music is routine. Camerawork (by Komal Yadav) is weak. Mahesh Rasal's art direction is below the mark. Editing (Faisal Mahadik) is not sharp enough.
On the whole, Sweety Satarkar is a flop show.
Released on 28-2-'20 at Gold Digital Dadar (daily 1 show) and other cinemas of Bombay thru AVK Entertainment. Publicity: so-so. Opening: poor.