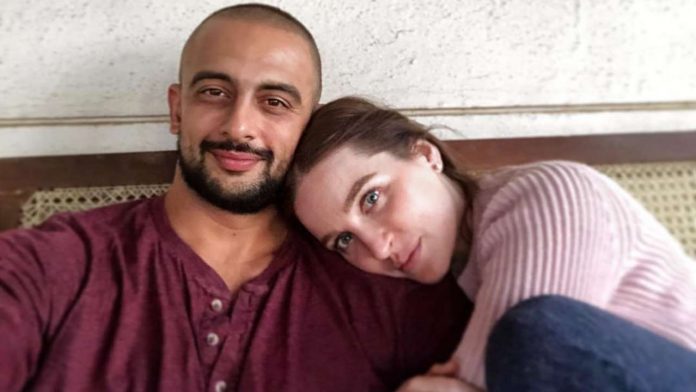 The Canadian former wife of actor Arunoday Singh may have to surrender her Overseas Citizenship of India (OCI) because of their divorce. The Union ministry of home affairs (MHA) has told her that she cannot hold an OCI card as she is no longer married to the Indian actor. Lee Elton, Arunoday's ex-wife, challenged the MHA communication in the Bombay high court but her petition was rejected on 27th October.
Actually, divorce was granted to the couple by the family court in Jabalpur. Lee appealed against the divorce order as, according to her, the divorce was granted without hearing her side.
Arunoday and Lee got married in December 2016. The OCI card was granted in February 2019 because the provisions of the Citizenship Amendment Act, 2015, provide that the marriage has to subsist for at least two years. Arunoday applied to the Jabalpur family court for divorce in May 2019. Around the same time, Lee filed a petition seeking restitution of conjugal rights in a different family court. However, the Jabalpur family court granted divorce in December 2019 while Lee's petition still remains pending.
In its notice, the MHA asked Lee to surrender her OCI card as the Central government has the power to cancel the OCI if it is satisfied that the marriage of an Overseas Citizen of India cardholder has been dissolved by a competent court of law or otherwise.
Rejecting her petition on 27th October, a division bench of Justices Nitin Jamdar and Milind Jadhav said, "The petitioner contends that she has filed a family court appeal against the order granting the divorce However, no provision of law is shown to us that if an appeal is filed challenging the decree of divorce, operation of Section 7D(f)(i) is suspended." Section 7D(f)(i) of the Citizenship Amendment Act pertains to the cancellation of registration of a person as an OCI.