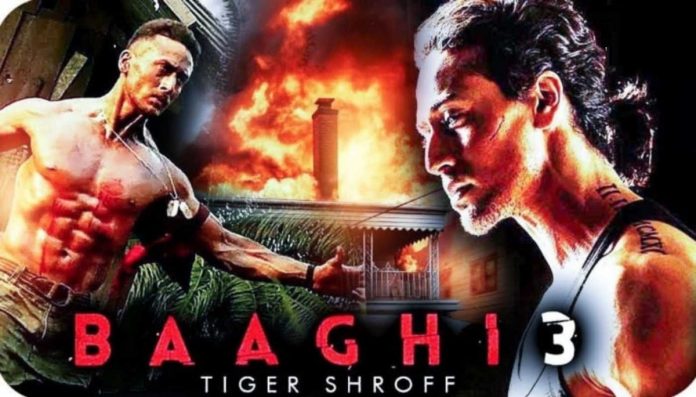 The distribution manager of the Delhi-U.P. office of Fox must be cursing himself for not releasing Baaghi 3 in around 50 cinemas, mostly single-screen cinemas but some multiplexes too, of Delhi and U.P. in its first week. For those who came in late, the Delhi distribution office of Fox did not permit a number of cinemas to screen the third film in the Baaghi franchise on 6th March when the controllers managing those cinemas refused to sign contracts for Fox's Eid release, Laxmmi Bomb, simultaneously with the contracts for Baaghi 3. Since Salman Khan's Radhe is also slated for release on Eid, Fox wanted to ensure that as many single-screen cinemas in Delhi-U.P. would book Laxmmi Bomb in all the shows. By implication, those single-screen cinemas would not get a chance to screen Radhe in a single show. When the controllers of the single-screen cinemas did not agree to sign the contracts for Laxmmi Bomb for obvious reasons, the disgruntled distribution manager declined to give them Baaghi 3 last week. The loss was that of not just the cinemas and multiplexes which did not get a chance to screen Baaghi 3 but also of the Delhi-U.P. distribution office of Fox because forgoing those cinemas meant forgoing the shares which those cinemas would have yielded.
Those who understand the film trade were aware that sooner or later, the Fox office and the exhibitors who were left out would shake hands and all would be hunky dory between them. That was to have, in fact, happened in the second week of Baaghi 3. But as we all know, handshakes are taboo the world over in the times of the coronavirus outbreak. Of course, it is not because of the coronavirus scare in India that the handshake did not happen between Fox's Delhi distribution office and the exhibitors of Delhi-U.P. To the misfortune of Fox, it did not happen for another reason. But first, let's understand why and under what circumstances the handshake was supposed to happen.
On Thursday (12th March) night, there was news that in view of the closure of cinemas in Delhi from 14th March, the release of Angrezi Medium the following day (13th March) would stand postponed. That's when Fox and the exhibitors of Delhi-U.P. who had not been allowed to screen Baaghi 3 agreed to let bygones be bygones. In other words, Fox wanted those very exhibitors to release Baaghi 3 at their cinemas which had been left out in the film's first week. If Angrezi Medium was indeed going to be postponed, those exhibitors were also looking for playing programmes. Hence it suited them also to sign the contracts for the Tiger Shroff starrer. Plus, the distribution manager of Fox was now not insisting on them signing the contracts for Laxmmi Bomb too, the sore point which led to the dispute in the first week of Baaghi 3. But even as they were preparing to forget Angrezi Medium (because its release was going to be cancelled) and sign contracts for Baaghi 3 came the news that Angrezi Medium was not being postponed. That sealed the chances of Baaghi 3 releasing in those cinemas as they were committed to screening Angrezi Medium.
With cinemas of Uttarakhand all set to close down from tomorrow (14th March) till the month-end, the only state that falls in the Delhi-U.P. circuit, which has cinemas running even now is Uttar Pradesh. One doesn't know how long the cinemas of U.P. will also be functional as most of the state governments are ordering cinemas and malls to down shutters in view of the coronavirus scare.
Does that mean that the loss which Fox incurred by not allowing the 50-odd cinemas to screen Baaghi 3 in the first week will be a dead loss? Seems so! For, cinemas in Delhi and Uttarakhand will now reopen only after 31st March. If cinemas of U.P. are also ordered to be shut down, they would also remain closed till 31st March, at least. To release Baaghi 3 in those cinemas which weren't allowed to release it on 6th March, in April seems an almost improbable proposition.