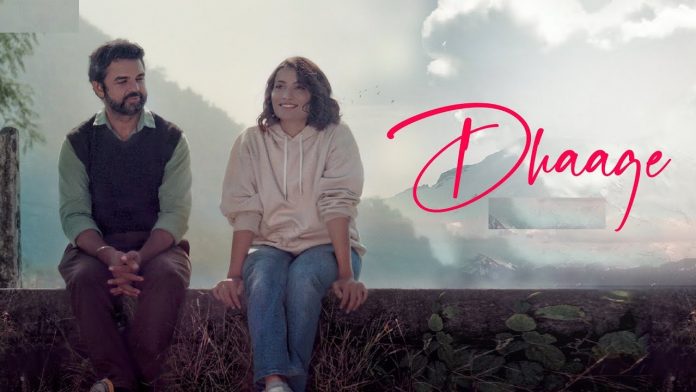 Released last week in U.P., SNN Films and Maddy Films' Dhaage (UA) is the story of lost love and what happens when the lovers meet again.
Kamal Singh Nayal has written a mature love story but it impresses in parts only. The screenplay, by Nayal and Ankur Maan, is not very inspiring or engaging. The warmth of a love story is missing. Kamal Singh Nayal and Ankur Maan's dialogues are commonplace.
Nikhil Chaudhary is so-so in the role of Soban. Vidushi Manaduli does an average job as Rami. Gulshan Tushir performs ordinarily as Govind. Swati Negi is okay as Kavya Mehra. Others pass muster.
Ankur Maan's direction is weak. Sadhu S. Tiwari's music is quite melodious. Rohit Sharma's lyrics are okay. Background music (by Sadhu S. Tiwari and Samiran Das) is routine. Sunil K.R. Pandey's cinematography is eye-filling as some of the locations are very beautiful. Sanjay Sankla's editing could've been sharper.
On the whole, Dhaage is too ordinary a fare to click all over.