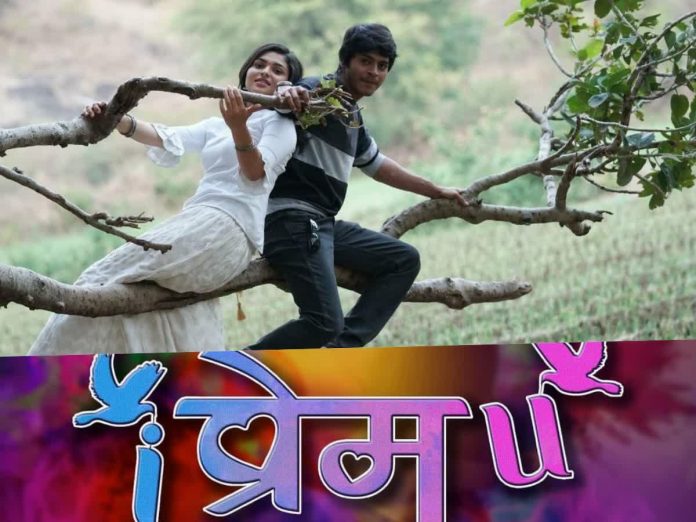 Saishri Entertainment's I Prem U (Marathi; UA) is the love story of a young man and a young lady.
Sakha (Abhijeet Amkar) never believed in love, but all that changed when he met Veena (Kayadu Lohar) and fell in love with her. On the other hand, Veena believed in love, but she didn't want to fall in love with Sakha. Does this love story succeed and stand the test of time?
Niteen Gokul Kahar has written a story which doesn't have much to offer to the viewers in terms of entertainment. His screenplay is not at all engaging. The audience, therefore, views the unfolding drama passively, without getting involved or becoming a part of it. The romance lacks emotions, and so does the drama otherwise too. Niteen Gokul Kahar's dialogues are dull.
Abhijeet Amkar does a fair job as Sakha. Kayadu Lohar is alright as Veena. Sanjay Mone lends able support. Aanand Sarjerao Wagh, Rushikesh Wamburkar and Pratibha Bhagat are okay. Others are passable.
Niteen Gokul Kahar's direction is below the mark. Music (Sanju-Sangram and Yashodhan Kadam) is hardly appropriate for a love story. Lyrics (Darshankumar Bobade, Yashodhan Kadam and Sanju-Sangram) are functional. Dheeraj Bhalerao's choreography is nothing to shout about. Background music (by Sangram Patil) ought to have been better. Avinash Satoskar's cinematography is so-so. Anprosh Jadhav's production designing is average. Ashish Arjun Gaikar's editing is loose.
On the whole, I Prem U is a flop show.
Released on 17-3-'23 at Gem (daily 1 show) of Bombay thru Sunshine Studios. Publicity & opening: poor.