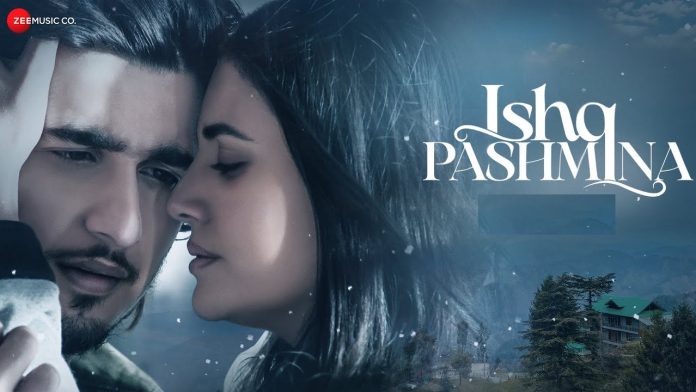 Krishna Shanti Production's Ishq Pashmina (UA) is a love story. Karan and Omisha fall in love with each other without having met. Does their love story reach its logical conclusion?
Arvind Pandey has written a story which fails to arrest the audience's attention. His screenplay is full of predictable scenes and clichéd situations. Even his dialogues are routine.
Bhavin Bhanushali does a fair job. Malti Chahar is quite alright. Kainaat Arora is good. Zarina Wahab leaves a mark. Brijendra Kala has his moments. Vijay Mishra, Yash Chaurasia, Gaurika Mishra and Vikram Sharma lend routine support.
Arvind Pandey's direction is dull. His narration of the predictable script is so lacklustre that it fails to entertain the audience. Sham Balkar and Shashwat Prakhar Bhardwaj's music is dull. Lyrics (Sham Balkar and Arvind Pandey) are ordinary. Rahul, Sanjeev and Feroz Khan's choreography is nothing to shout about. Sumeet Bellary's background music is hardly impactful. Navin V. Mishra's camerawork is so-so. Production designing (by Sandeep Pathak) is alright. Rajesh G. Pandey's editing is okay.
On the whole, Ishq Pashmina is a flop show all the way.
Released on 23-9-'22 at Gem (daily 1 show) and other cinemas of Bombay thru Panorama Studios. Publicity & opening: poor. …….Also released all over.