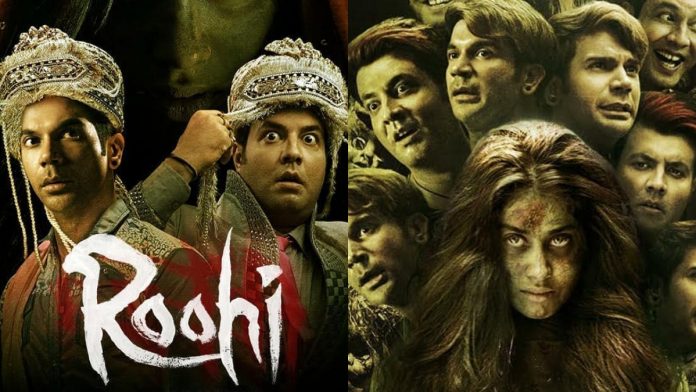 MUMBAI SAGA opened better in single-screen cinemas today than multiplexes because of the action content. The opening show's figures were just about average but collections in several single-screen cinemas picked up during the day.
Roohi did well in the first four-day weekend as it got the advantage of being the first star-cast release post-lockdown and, more importantly, after more than half the states in India allowed cinemas to work at full capacity. The public reports, except in pockets in the hinterland, were not upto the mark and hence collections were down during the weekdays. The first day's (Thursday) net all-India total was Rs. 2.75 crore. The film reaped the advantage of the Maha Shivratri holiday too. Collections on Friday dropped to Rs. 2 crore. Collections on Saturday and Sunday picked up again as the film netted Rs. 3.25 crore and Rs. 3.65 crore respectively. In this way, the film netted Rs. 11.65 crore in the first four-day weekend. Collections during the weekdays were: Monday – Rs. 1.30 crore, Tuesday – Rs. 1.15 crore, Wednesday – Rs. 1.05 crore, Thursday – Rs. 0.85 crore. With the total for the weekdays being Rs. 4.35 crore, the first week's total went up to Rs. 16 crore. The figure was good, considering that the coronavirus scare actually rose during the week gone by as the number of cases went up dramatically.
Mera Fauji Calling recorded horrendous collections throughout the first week. The daily collections were in a few lakh rupees!
Time To Dance did not give any reason for the producers of the film to dance as it proved a disastrous fare with horrifyingly low collections in the firts week.
Jeene Ki Umeed Tumse Hi collected poorly in the first week everywhere, proving to be a total loss.