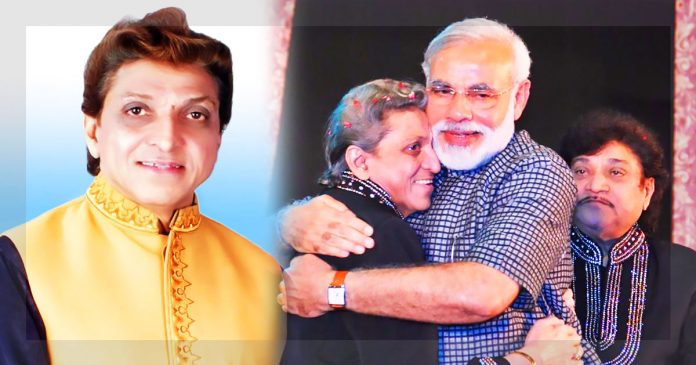 Music director, singer, producer and occasional actor Mahesh Kumar passed away this morning (25th October) in Gandhinagar. He had suffered a paralytic attack some years ago, after which he never recovered. He was 83 years old.
Mahesh Kumar Kanodia was an accomplished singer and was adept at imitating other singers. He used to also sing in a female voice so beautifully that one could mistake his singing for that by a female if one didn't see the singer. In all, he could sing in 32 voices. He had also produced a few Gujarati films and a Hindi film, Chhota Aadmi. Among the Gujarati films for which he scored music were Laju Lakhan, Jog Sanjog (which he also produced), Tanariri and Jigar Ane Ami. He composed music as a team (Mahesh-Naresh) or even solo. His band, Mahesh Kumar & Party, was very popular for stage shows.
Mahesh Kumar was a widower and he had also lost his only daughter. The Kanodia family, including Mahesh Kumar's brother, actor and music director Naresh, had shifted to Gandhinagar some years back. Mahesh Kumar was a BJP MP for four terms from the Patan constituency of Gujarat. His nephew, Hitu Kanodia (son of Naresh Kanodia), is an MLA currently. Naresh Kanodia recently tested positive for COVID-19 and is critical in a hospital in Ahmedabad. He is on a ventilator.