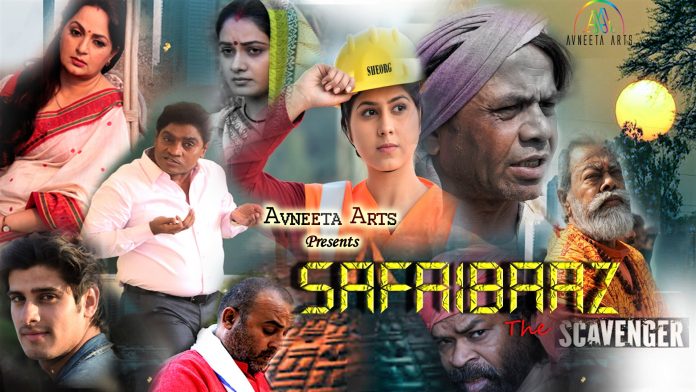 Avneeta Arts' Safaibaaz – The Scavenger is the story of scavengers who are involved in the menial work of cleaning drains and manholes.
The story, written by Avneesh Singh, may be well-intentioned but it doesn't lend itself to drama for a film. His screenplay is dull and boring. Even his dialogues are weak.
Rajpal Yadav is ordinary. Johny Lever is earnest. Upasna Singh performs ably. Manoj Pandit does an average job. Omkardas Manikpuri fails to impress. Anupam Shyam leaves a mark. Manpreet Dolly is so-so. Ravi Kishan has his moments. Others lend routine support.
Avneesh Singh's direction is as listless as his script. Ayub Ali Khan's camerawork is just about functional. Parvindar Singh's art direction is dull. Editing is loose.
On the whole, Safaibaaz – The Scavenger is a disastrous fare.
Released on 1-10-'21 in some circuits.