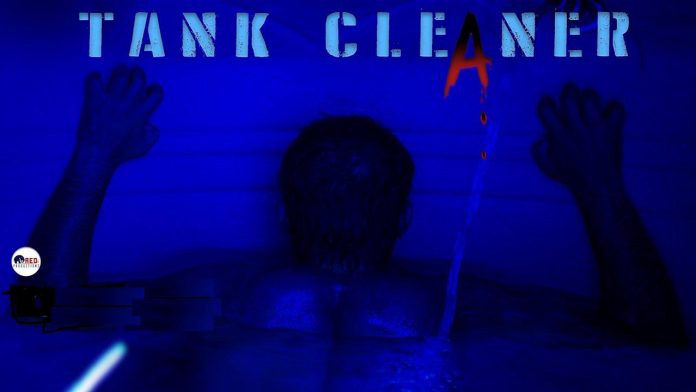 Red i Productions' Tank Cleaner (UA) is the story of a young man who does odd jobs for a living and gets trapped in a water tank inside which he manages to survive for four days till help arrives.
Parvinder Singh Wraich has penned a story and screenplay which don't involve the viewers for too long. Both, the story and the screenplay, are unable to sustain the audience's interest for too long. His dialogues are too ordinary to be true.
Vinamarjot Singh Wraich fails to impress as Ajay. Mridula Mahajan is ordinary as the tank cleaner's lover. Ashok Salaria (as the tank cleaner's father) and Aman Bhogal (as the mother of the tank cleaner) are below the mark. Money Sabharwal (as the tank cleaner) is so-so. Nitu Sharma (as the tank house owner), Onkar Bhullar (as the tank house owner), Ravinder Dhall (as the restaurant owner), Swaran Singh Commando (as the canteen owner), Dharminder Singh Rehal (as the business tank cleaner), Jassi Gill (as the business tank cleaner), Kaler Sanjeev (as the financier), Ranveer Dhillon (as the financier's brother), Kulwant Kaur Bhatia (as the grandmother of the tank cleaner), Keshav (as the friend), Asha Saklani (as the maid), Sunny Gill Ambersariya (as the police officer), Kabir Singh Rajput (brother of Rashmi), Kuku Diwan, Happy BanMajra, Baljeet Madwara, Rajinder Kaur, Pawan Dhiman, Sarabjit Singh, Sarita Meet, Pargat Singh, Vinod Mahajan (all nine as police officers), and the rest lend ordinary support.
Parvinder Singh Wraich's direction is below the mark. Music (Vicky Bhoi, Gurbir Singh and Kuldeep Toor) and lyrics (Team O and Ravi Singh) hardly deserve mention. Vicky Bhoi's background score is not upto the mark. Tajinder Gupta's cinematography is very ordinary. Sandeep Singh Chhina's editing leaves a lot to be desired.
On the whole, Tank Cleaner is a poor fare with almost nil box-office chances.
Released on 19-2-'21 at Inox (daily 1 show) and another cinema of Bombay by Red i Productions. Publicity & opening: poor.