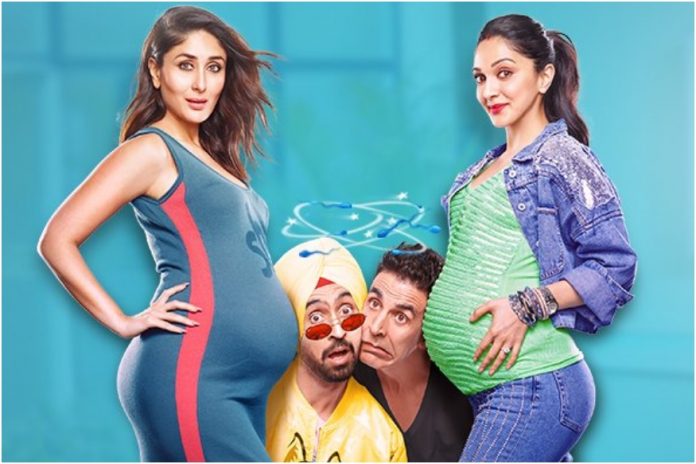 With Dabangg 3 not faring half as well as it was expected to do at the box-office, one would have thought that the tension between the exhibitors, mainly single-screen cinemas, and the distributors of the forthcoming Good Newwz was a thing of the past. But that's not true. Some multiplexes are still to finalise their contracts with the Good Newwz distributors.
For those who came in late, there was a lot of tension brewing between the single-screen cinemas on the one hand and the distributors of Dabangg 3 and Good Newwz on the other. As both the films were slated for release one after the other, the distributors of both the films wanted their film to get preference over the other film. Distributors of Dabangg 3 had made it clear to single-screen cinemas that they wouldn't allow their film to be screened at those single-screen cinemas which wouldn't give them an unhindered running time of at least two or three weeks. That commitment from single-screen cinemas would mean that they (single-screen cinemas) would have to forgo releasing Good Newwz as there was a gap of just a week between the two releases — Dabangg 3 on 20th December, and Good Newwz on 27th December. And if they did not agree to screen Dabangg 3 uninterruptedly for two or three weeks, they would not be allowed to screen Dabangg 3 at all. Since Dabangg 3 starred Salman Khan while Good Newwz has Akshay Kumar, no cinema would ideally like to let go of any of the two films. Salman is an initial hero, which means that his films invariably open big. And if his starrer finds appreciation, it runs for at least two-three weeks or even more in single-screen cinemas. On the other hand, Akshay Kumar is passing through the best phase of his career, with every starrer of his hitting bull's eye.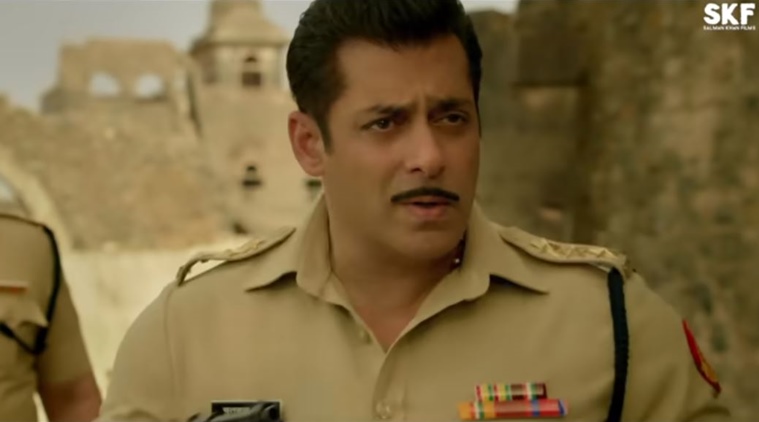 Many of the single-screen cinemas signed contracts with the distributors of Dabangg 3 for the uninterrupted run of the film under the hope that if the film does not do well enough in the first week, the film's distributors themselves would let them flout their agreement. This is what has, in fact, happened. The collections of Dabangg 3 are not as good as they should've been. But while the distributors of the Salman Khan starrer are permitting some of the single-screen cinemas to discontinue their film, they aren't permitting all of them. What has come in the way of the single-screen cinemas bidding goodbye to Dabangg 3 in its second week is that after going down from Monday (23rd December) onwards, its collections got a boost today (25th December) owing to the Christmas holiday. The first week's figure for the film will, therefore, be respectable because of the decent collections on the first three days (first weekend) and on Christmas. Such single-screen cinemas are now in a fix. While they expect collections of Dabangg 3 to come crashing down in the second week, more so because Good Newwz will hit the screens on 27th December, the distributors of Dabangg 3 are unwilling to relent.
There are exhibitors who control single-screen cinemas as well as multiplexes. The all-India distributor of Good Newwz (Zee Studios) is reportedly holding back its film from even the multiplexes of such controllers because they (controllers) are not able to commit all their single-screen cinemas to Good Newwz. The philosophy of Zee Studios seems to be clear — give us ALL your multiplexes and single-screen cinemas or else you don't get our film to screen anywhere, neither in your single-screen cinemas nor in your multiplexes. With Dabangg 3 not getting huge footfalls, imagine what it would mean to such mutiplexes and single-screen cinemas if they aren't allowed to screen Good Newwz.