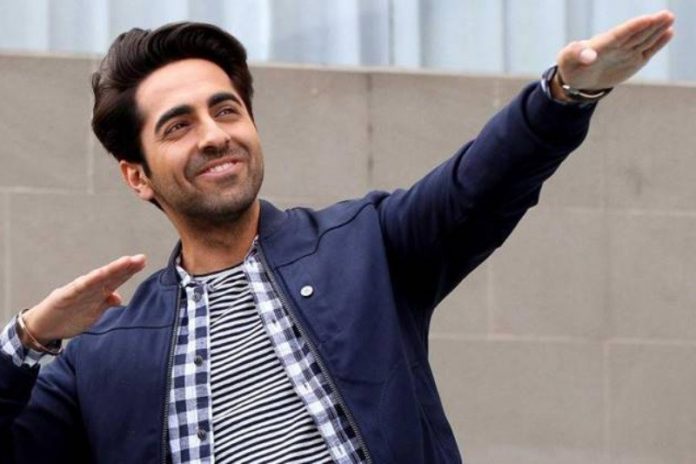 By Surendra Bhatia
How unfair is Ayushmann Khurrana being to himself and the film industry? He's like an astonishingly talented athlete who has broken easily all the local records but shows no inclination to compete at the higher level. He's content with his minor victories, and minor (in terms of quantum) profits for his supporters and seems most reluctant to fight it out for bigger stakes.
It's galling for the industry that, here is a potential superstar who refuses to cash in and become one. Mind you, Ayushmann has evolved into a brilliantly bankable star and is easily one of the most successful in Bollywood, and is today in a position where it seems, he just can't go wrong. He's built up a solid fan base and reputation for himself, which should be a strength for any star; however, in Ayushmann's case, it is fast becoming his weakness.
Because he has built up his fan base with a series of small, sensible films, it is possible that he fears, he would lose them if he ventures into the bigger commercial arena, and makes the kind of blockbusters that the likes of Salman Khan and Ajay Devgan are known for. Perhaps, this is the reason why he seems to prefer boxing well below his stardom weight.
But, that may well be a huge mistake. He might set himself to become another Amol Palekar, who eventually burnt out by getting into the rut of making the same small, sensible films again and again. For those who may not remember, Palekar made a name for himself as the simple middle-class boy next door and scored well in many films. Eventually, he just faded away without much ado, as trends changed and more robust, action-oriented heroes took over.
Ayushmann deserves better. More than Palekar, Ayushmann has all that it takes to handle action/dance/histrionics required of an A-lister, and also the charisma to travel and succeed on a bigger stage. He may not be left with much choice, possibly. How long can he resist it? His films have gone on from making profits of Rs. 20 crore to Rs. 80 crore. If he doesn't make a bid for the Rs. 200 crore club, he may be left behind in his local tournaments. The film industry is dying to support him and prop him up for bigger challenges. A superstar feeds the industry, and Bollywood would want another money-spinner. Will Ayushmann stop thinking like a small-timer and make the move soon, before it is too late?