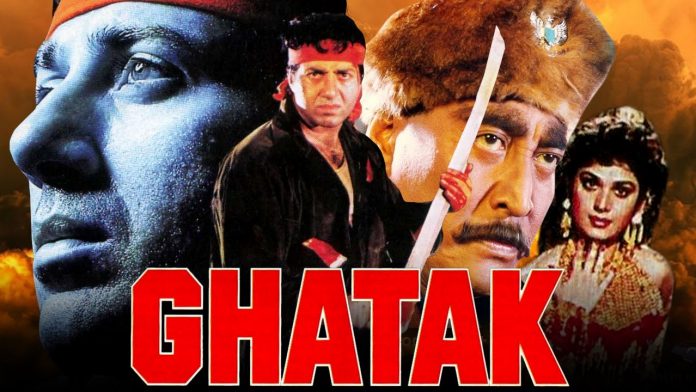 Dear Readers,
As you read this issue, you will realise that we have tried to tackle issues with have been a cause of much resentment and heartburn in the industry all through the last one year. Star prices have been the topic of endless discussions. When the hefty fees the stars charge are spoken about, the names of music companies invariably crop up. There are many in the industry who believe that it is only after the music companies started producing films that star prices shot up rather dramatically and beyond all logic and reasoning. And star remuneration is among the few things that defies the law of gravitation — it never comes down!
Yet another topic of discussion in trade circles was the entertainment tax in Maharashtra. Although the government extended the benefit of 50% entertainment tax with effect from 16th September '96, it was for just 105 days. We've already exhausted 54 of these 105 days. How do we plan to convince the government of the dire need to continue the concession in the interest of the industry? There is tension, especially in distribution circles in Bombay, because if the tax concession is withdrawn, the fancy prices, which distributors have paid for forthcoming films, may prove to be too much now and these films may not all be able to bear the burden of the high prices. This is also a cause for concern for our producers because the ratios of their new films will also be governed by the government's policy on entertainment tax.
The television industry is booming and we've often wondered how much more potential it has. Will it continue to compete with the film industry or will it overtake the latter by the turn of the century?
Whether we like it or not, we have to admit that our Associations in the production sector are sometimes failing their members. The root cause for this is lack of unity. It is a paradox that even as disunity is growing among producers, the distributors in the various circuits are coming closer and closer and uniting against what they term as "excesses of producers". It is not that our leaders in the production sector are not concerned about the welfare of their members. They are. But what can a house divided do? It cannot at least provide a united opposition to outside attack. We've tackled this issue, too, in this Special Issue.
Everyone may not agree with all that we've written. But when controversial topics are tackled, you can't please everybody. We've not meant to hurt anyone on this festive occasion. If somebody does feel offended by something written in this issue, let him be convinced beforehand that it has not been written with any malice. Our intention is singular — to create an atmosphere that's conducive to the general prosperity of the film industry. If we've succeeded even 1% towards achieving this goal, we'd think, our Special Diwali issue has been worth the efforts of our entire Film Information family.
Finally, here's wishing you all a very happy festival of lights and a genuinely prosperous year ahead, devoid of fights and ego problems, and full of hits and super-hits — bigger than all our egos put together.
– Komal Nahta
GHATAK
Santoshi Productions' Ghatak (A) is an action film with a proper storyline and emotional content. A young man comes from Banaras to Bombay to get his foster-father cured of an illness. In Bombay, he sees that a don is out to usurp the land on which stand the shops of his brother and his friends. Not the one to bear injustice of any kind, the lad declares war against the don and his six brothers and finally wipes them out.
The subject may not be new but the writer and director's presentation are definitely fresh. The hero's character is etched out brilliantly and is so over-powering that it sometimes mesmerises the viewer. The first half is light and enjoyable, especially the portion of the lad (Sunny Deol) and his nagging father (Amrish Puri). After interval, the film takes a very serious turn. Not only is there excessive violence but the drama also becomes too tense. This may not appeal to womenfolk, generally speaking. Dialogues are powerful but they should have been even more fiery to match Sunny's character. One weak point of the writer is that while he has made the hero's character very strong, he hasn't given as much attention to the villain's (Danny's) character. He is shown hankering after just one plot of land but his other activities are not shown or discussed at all. Nevertheless, there are some brilliant and clapworthy scenes — to name some, the confrontation between Sunny and Danny in the crematorium when Sunny splashes muck on Danny's face; the little child's attack on Danny; the scene in which Sunny asks Danny to bark like a dog, etc.
Sunny Deol does a superb job. His is an award-winning performance. He moves the audience to tears when he cries on learning of his father's impending death. Not only does he excel in action scenes, he also breathes fire in dramatic ones. He is cute in light scenes. Meenakshi Sheshadri has a brief role and acts ably. Amrish Puri does remarkably well and evokes laughter at many places. His performance will be remembered for a long time. Danny Denzongpa makes an effective villain and acts with utmost confidence. K.K. Raina does a fine job. Mamta Kulkarni looks gorgeous in a dance number which she performs beautifully. Her co-dancer, Ganesh, is also very good. Anjan Srivastava and Viju Khote leave their marks. Harish Patel, greatly aided by witty dialogues, is effective. Amitabh Bachchan makes a very brief friendly appearance. Om Puri, Tinnu Anand, Mukesh Rishi, Ila Arun, Brij Gopal, Tinnu Verma, Deep Dhillon, Sheela Sharma, Rohini Hattangady, Suresh Bhagwat, Makarand Deshpande and Santosh Gupta provide very good support. Master Gaurav does a fine job.
Rajkumar Santoshi's direction is excellent. He has extracted wonderful performances from his artistes. But he should have avoided making the drama so violent and tension-filled in the second half. Music is a letdown. In fact, hit music was the need of the film (to ease the tension). While Mamta's song ('Maara re Maara re') is good, the other two are not of the kind which will appeal to today's audience. Background music (Vanraj Bhatia) is outstanding. Photography is very good. Action (Tinnu Verma) is remarkable.
On the whole, Ghatak is a winner. It has chances of proving class A in some circuits.
Released on 8-11-'96 at Minerva, New Excelsior and 20 other cinemas of Bombay thru V.I.P. Enterprises. Publicity: excellent. Opening: very good (would've been better but for pre-Diwali). …….Also released all over. Opening was adversely affected at several places due to pre-Diwali.
DO YOU KNOW?
* Late NTR's Ramakrishna 70mm cinema in Hyderabad was sealed on 2nd November for showing blue films. The cinema is being looked after by NTR's son, Jayakrishna. The paradox of it is that NTR was known for his portrayal of Lord Krishna and other Gods in a number of Telugu films! In another development, Jayakrishna was faced with an order from the commercial taxes department, seeking attachment of the cinema for failing to clear outstanding dues of a loan and non-payment of entertainment tax amounting to nearly Rs. 1 crore. A few months back also, the theatre complex of NTR (which houses three cinemas) had been in the news for showing blue films. This time, it was alleged that the English film, SECRET GAMES 3, was being shown with interpolation. The Andhra Pradesh high court has ordered suspension of the cinema licence.
* Plus Channel will be collaborating with ABCL in the production and marketing of the Miss World beauty pageant to be held shortly in Seychelles and Bangalore. The part of the contest which will be held in Seychelles between November 6 and 11 will be climaxed by a fashion show organised by Plus Events in association with ABCL. It was Plus Channel's idea to have one part of the Miss World competition in Seychelles with the assistance of the Seychelles government.
* Irked by the non-inclusion of their films in the Panorama section of the IFFI 97, some Indian filmmakers like Amol Palekar (DAAYRAA) and Aruna Raje (BHAIRAVI) have decided to hold a parallel Panorama section during the tenure of the festival (January 10 to 20, 1997).
* Plus Films is both, happy and sad, with the selection of films for the Panorama section of the forthcoming International Film Festival of India, to be held in Thiruvananthapuram in Jan. '97. Happy, because its SARDARI BEGUM (directed by Shyam Benegal) has been selected, and sad, because its BHAIRAVI hasn't.
* Juhi Chawla will be getting married to her steady boyfriend, Jai Mehta, on 24th December '96, it is learnt.
SHRINGAR'S DIWALI GET-TOGETHER
Bombay distributors Shringar Films hosted a Diwali party in their office in Naaz cinema building on 8th November. All people from Naaz were invited and made it a point to attend. The Shroff brothers (Shyam and Balkrishna) host a party on the eve of Diwali every year.
DIWALI TO DIWALI
(October 21, 1995 To November 8, 1996)
133 RELEASES
In a period of 55 weeks during the current year (1995-96), 133 films were released. Last year (1994-95), there were 132 releases in 51 weeks. The number of original films this year was 101 and that of dubbed films, 32.
INR HIRE ABOLISHED
The Indian newsreel hire (INR hire), which was being charged by the government of India since years, at the rate of 1% of nett collections, was abolished with effect from 1st November '96.
DEBACLES
Trimurti topped the list of disasters in 1995-96. Then there were Khamoshi and Rajkumar too. Prem Granth failed to live up to the people's expectations. Other noteworthy flops were Beqabu, Daraar, Vijeta, Papa Kahte Hain.
HITS & MISSES
Of the 133 films released, only 14 films proved to be successful/hits/blockbusters. The remaining 119 were either average, losing, flops or total disasters.
DIWALI BONANZA
Aditya Chopra's Dilwale Dulhania Le Jayenge, which was released on last Diwali, kept the cash registers ringing for many weeks as it went on to do record business all over. In terms of revenue, it is the second biggest hit of India, next only to Rajshri's HAHK..!. It celebrated 100 days on 27th January '96 in more than 100 cinemas of India. It later bagged the National Award for the best popular film providing wholesome entertainment in 1995.
NEW BIG B
After Amitabh Bachchan, Bharatbhai Shah proved to be the other Big B for the industry. The most popular financier's name adorned the credit titles of a number of released and announced films. The new Big B is financing a number of top banner and star-cast films, besides distributing them in Bombay.
THE HITS
Dilwale Dulhania Le Jayenge, released on Diwali last year, proved the biggest hit of 1995-96. The three other hits of the period were Agni Sakshi, Sajan Chale Sasural and Bandit Queen. Hindustani did extremely well in Bombay. Jaan, Jeet, Ram Jaane, Khiladiyon Ka Khiladi, Loafer, Fareb and Masoom were the other successes.
SUPREME BAN
Shekhar Kapur's Bandit Queen, released in January '96 after a lot of controversies and legal battles, was again in the midst of a controversy when the Delhi high court banned the film on 7th March. It was finally cleared by the Supreme Court without a single cut. The film later went on to bag the National Award for the best Hindi film. It also fetched a National Award for its heroine, Seema Biswas, as the best actress.
EVER-INCREASING
Film and star prices touched all-time highs without any sign of stopping anywhere. Films were sold at ratios of even 3 and 4 crores in some circuits. Artistes now talk in terms of crores when they discuss their remunerations.

Dream Merchant
Scam-Tainted Stars
I've got tired of reading about scams and scam-tainted ministers in newspapers. There's one new scam every second day, and revelation of two new names every day! I feared, I would soon dream about scams and I sure did — as I slept for just an hour in my office on Friday (8th November) right while this special Diwali issue was being taken out.
I dreamt that after all the ministers, it was the turn of our industry people to be raided by the CBI in connection with different scams.
* Mamta Kulkarni, whom I had seen in a song-dance sequence in Ghatak only two days before this dream, had been raided by the CBI who had found that she had three huge cupboards which looked unused. Thinking that they would unearth crores of rupees (black money), they asked Mamta to open the cupboards. Mamta pleaded inability, saying that she had lost the keys of all of them, but the CBI sleuths threatened to break open the cupboards. They did exactly that even as Mamta burst into tears. As soon as the cupboards were broken open, it was the turn of the CBI personnel to cry. For, instead of currency notes, what they found inside were brand new costumes totally numbering 274 and collectively valued at Rs. 40 lakh (by the standards of our dress designers) or Rs. 8 lakh (by the actual market standards). The CBI men made a case against Mamta for stocking so many clothes and never wearing them. Mamta pleaded with them, saying, it would harm her sexy image if she wore clothes but they were in no mood to listen. They gave the sexy heroine a dressing down till Mamta threatened to take off her dressing gown. The CBI people left but informed her that they would book her in the 'Clothes Scam'.
* Boney Kapoor was in Madras when the CBI decided to raid his house. They had reliable information that he was seriously involved — no, not with Sridevi, but, in a scam. They found about 4 diaries when they ripped open the walls of Boney's bedroom. The diaries belonged to Anil Kapoor, Sanjay Kapoor, Sridevi and Rajkumar Santoshi. Boney had been caught! He was managing the dates of his two brothers and manipulating the dates of Santohi and Sridevi. On a further study of the diaries, the CBI people succeeded in deciphering the code language. To their shock, Boney was not giving dates of Sridevi to any producer.
* Next on the CBI list was Govinda. His case was quite peculiar. He was involved in Time Scam. The police found that he had a penchant for collecting watches and had a room which had 78 watches of different shapes and sizes. To their surprise, 39 watches were running 3 hours late, and 39 watches were running 3 hours ahead. Before they could interrogate the dancing hero, he himself blurted out, "I go by the time shown by these 39 watches (pointing to the late ones) when I have to go for shooting, and I go by the time shown by these other 39 watches when I have to pack up for the day." He further confessed, "So, effectively, I go 3 hours late and return 3 hours early, and thereby shoot for only 2 hours in an 8-hour shift."
* Ajay Devgan was involved in a scam of a different kind. In his office were found lakhs of cinema tickets of old dates. Was he involved in black marketing in cinema tickets? The CBI minds began to work at a furious pace. Trade paper files were opened, dates on the tickets were matched with the films running on those days in the concerned cinemas. After a hectic 19-hour session, they solved the mystery. The tickets were of Ajay's own starrers — Diljale, Hulchul, Haqeeqat, Gundaraj etc. The CBI is yet trying to figure out why Ajay had stocked so many tickets. Reportedly, an anonymous caller informed the sleuths about the concept of 'feeding' in the film industry. The CBI is now trying to establish the veracity of the 'feeding' theory and has summoned Ajay with dad Veeru Devgan to its office on 10th November which is a second Sunday.
* Aamir Khan was shocked when he received a phone call from the CBI headquarters. Since he is so one-track minded, he immediately telephoned the Morani brothers to postpone Raja Hindustani by one more week as he would not be able to concentrate on the release plans since he would be busy with the CBI for full 15 minutes. When the police did come to Aamir's home on the appointed day, they asked him for his dates diary and were shocked to see a majority of blank pages in it. "So you have so many dates but don't want to give them to producers," said one sleuth. "Do you know, you can be arrested for hoarding so many dates?", thundered another one. "You've been booked under the 'Hoarding Scam', Mr. Khan," declared a third one triumphantly. Aamir's wife threatened to walk out of the house soon after the CBI people left. "What were they saying about your keeping so many dates?", she asked Aamir. "Whom are you dating?" Aamir was in tears.
* Gaffarbhai Nadiadwala was aghast when the CBI men landed at his residence at 6 o'clock in the morning. "We want to see your son, Firoz Nadiadwala," informed one of them. Firoz came, rubbing his eyes as he had been woken up from his sleep. He was dressed in a suit and was wearing a tie. "Mister, we've come to question you about your foreign ties," screamed one sleuth. "Oh, I have 114 imported ties, so what?", replied Firoz. "Shut up," the sleuth countered. "We are not talking of these ties, we want to investigate into your foreign ties — ties with people abroad, like Steven Seagal etc." Firoz shot back, "I'm tying up with Mr. Steven Seagal for my next film, you have any problem?" The CBI guy could take it no more. "Oh, tie him up and take him to our office. And be sure, he takes off that tie," he added.
* The last one to be raided was Mahesh Bhatt. He had been booked for the 'Maxtouch cellular phone Scam'. His bills for the months of August, September and October for his cellular phone totalled Rs. 27.73 lakh. The CBI person gave a dastak at Bhatt's door. Bhatt himself opened it and was shocked to be questioned about his bills. "But I've cleared my bills," he clarified. "No, you haven't," one policeman countered. "Well, it's the same thing. The Seychelles government has cleared my bills. Let me confess, I'm sponsored by the Seychelles government for the next one year." "But how is your bill so high?" Mahesh Bhatt looked to his left and then to his right. Then, drawing the CBI guy closer to him, he said, "Don't tell anybody. But I directed an entire film through this cellphone. I did not visit the set even one day, and the film is complete. I gave all instructions to my assistants from this mobile phone. You must watch the film when it is released next month."
My mobile phone rang. I woke up with a start. It was 4 a.m.! Oh God, I had to send my 'Dream Merchant' column to the press and I was already late. I pressed the panic button before I picked up the celltel. "Hello," I said."Hi," came the voice from the other end, "This is Mahesh Bhatt speaking. How did you like my Dastak?"
– Komal Nahta
Crisis Due To Star Prices: How Much Are
Music Companies To Blame?
Gautam Mutha & Komal Nahta
Music companies have always been an important part of the film industry. And not just because music is an important and integral part of our Hindi films. In the last few years, music companies have not remained only music companies, acquiring audio rights of films and releasing their cassettes. They've diversified and entered the arena of film production and distribution also.
It is this spreading of their wings, which has spread so many stories about them. It has brought in its wake a whole lot of controversies regarding the role of such large music companies as Venus, Tips, Time, Polygram, HMV etc. in changing the way in which the industry functions. There are producers who claim that it is music companies who have spoilt the scenario by paying unrealistically high prices to stars to work in films. Once stars get an 'increment', their price gets pegged at that new level and it goes on like that every time a music company "throws money" at the saleable stars.
On their part, stars are keen to act in the films made by music companies because they're sure that such films will not get held up due to lack of finance, and secondly, that they'll be publicised extensively because music companies are known for their huge publicity campaigns which help their sale of music as well as selling the film to the audience.
N.N. Sippy minces no words to express his opinion on whether or not the music companies are to blame for the state of affairs in the industry today in general and for the escalating star prices in particular. "Music companies are very much responsible," says the producer-director. Subhash Ghai who, incidentally, was given his break as a director by N.N. Sippy, also shares the latter's view. "Music companies and ABCL are responsible for the increasing star prices," he says thoughtfully.
Another Subhash — producer B. Subhash — opines, "Music companies must take the blame to a certain extent. They can afford to pay high prices and high signing amounts to stars because they have a much better liquidity position than the average producer. Since their cash flow is smooth due to sale of music cassettes, they can afford paying more to artistes. This then creates a problem for regular producers and real and genuine makers because they cannot pay such heavy fees to the stars. Such makers then get side-tracked." B. Subhash is quite sober in his comments and criticism of music companies now. Two years back, he used to spit fire in accusing music companies.
K.D. Shorey even today spits fire. "No doubt, music companies are responsible. And because of them and their way of functioning, all producers are adversely affected," he laments. "Only a handful of makers like the Rajshris or Yash Chopra can today make a film on their own terms because stars are keen to work in their projects," he adds. Leading financier and Bombay and Overseas distributor Bharat Shah also feels, music companies have spoilt the market. "But," he clarifies, "they've lost their heat now. Several music companies have suffered setbacks."
According to Rajkumar Kohli, "The beginning of the avoidable situation in which the industry finds itself today, has been brought by music companies, no doubt. Thanks to them, genuine makers are suffering." Adds Vimal Kumar, "I have nothing against music companies but I am merely stating what the factual position is. And that is that they are responsible for the mess in which we are today. Music houses have two sources of recovery — they get money from their distributors and they also have a steady flow of income from sale of audio cassettes. Because of this, they can even pay double the price to artistes." Vinay Sinha sighs, "Small producers cannot compete with such big music industries and they are, therefore, suffering. Music companies want to capture the whole industry, it seems."
It is not as if everybody is critical of the role of the moguls of the music world. If they have a hundred producers who are critical of them, there are also a few who don't hold them responsible for any ill and, instead, pat them on their backs. One such producer is Jimmy Nirula who, before he turned a producer, was associated with the world of music for many years as the national manager (A & R) in HMV. He swims against the tide when he says, "No, music houses are not responsible in any way. It's a free trade. Why blame only the music companies? There are a number of other factors also, which are responsible for the crisis in the industry." Nirula who steers clear of controversies, does not specify the "other factors".
Voicing similar feelings is Gordhan Tanwani. "According to me, music companies have improved the market, not spoilt it," he says. "It is because of them that the industry has got a fresh lease of life for another 10 years, Some years back, it was only music houses and India video distributors, who used to rush their signing amounts when films were announced. Frankly speaking, the industry should be thankful to people like Ramesh Taurani, Ganesh Jain and Pravin Shah and even hold a function to felicitate them, such is their contribution. Music houses realised the true worth of artistes and technicians and paid them what they deserved. Today, ABCL is paying stars more than even the music companies. But why should anybody complain?"
What The Music Company Bosses Say
Ganesh Jain: "It is not the music companies but producers who can't get stars to sign their films, who go and pay them fancy prices. Sometimes stars don't want to work with a particular producer who then offers them unheard of prices which the stars accept. Even after that, they don't give dates to such producers. As for us music companies, stars themselves are keen to work in our films because we make good films. Then, where's the question of paying them fancy prices?"
Ramesh Taurani: "We've not paid the wrong prices to stars, as is alleged. Prices themselves have gone up. Business, too, has increased. HAHK..! showed the potential which film business had. Consequently, like the business, star prices, too, increased. So the complaint of producers is wrong.
"See, no star is a fool. Every star wants a good script. Otherwise, he won't be interested in working in a film. My face is not made of gold that an artiste will blindly sign my film. Yes, an artiste knows that if he signs a film of Tips, it will be made well, publicised well and marketed well. Today, so many films suffer due to poor marketing. Sometimes, a film is not released even one year after its music release. At other times, a film is released so close on the heels of release of its music that there's no time for the songs to become popular. These are faulty marketing strategies.
"The allegation that music companies pay heavily to artistes because they make money on sale of music cassettes is quite meaningless. Because if we make money from audio business, big producers also get huge money from the sale of their audio rights. So, there's not much difference really. And finally, why grudge our earnings? We've also put in seven and eight years of hard work and we've suffered losses too in audio business. It's not as if the business has been a bed roses all along. Finally, music companies must be lauded, not criticised, for their revolutionary changes in the industry."
Pravin Shah: "Yes, we are responsible — but not for the crisis. Rather, we are responsible for the rises in the industry. Thanks to music companies, producers have started getting such high prices for their films.
"I'll talk about Time's film. For Vijaypath, Sabse Bada Khiladi, Gambler and Krishna, we paid our artistes (Ajay Devgan, Akshay Kumar, Govinda and Sunil Shetty) only reasonable prices. But we spent lavishly on the making of our films and sold them at the highest prices of their times. Thanks to these films, producers of other Ajay Devgan, Akshay Kumar, Govinda and Sunil Shetty starrers also started getting fancy prices for their films. So, should the industry crib about us or compliment us?"
Conclusion
The debate on whether music companies are or aren't responsible for the sky-high prices of stars can be endless. While the music bosses will deny this allegation, producers (generally speaking) will always insist that it is they who have contaminated the market. But, of course, music companies are not wholly to blame. They did what they felt was the right thing — and, more importantly, succeeded in what they did. Or else, these music companies would not have been in business and as busy as they all are today. Yes, there are producers who have had to suffer because of the dramatic change which has come about after the entry of music companies in the realm of film production. But just because of that, music companies cannot be hauled up. Everybody has a right to do business — and to do it the way he likes, so long as he is not adversely affecting another's business directly.
Who Is Worth His Price?
We often hear trade people say that stars are not worth their prices. So we decided to ask Bombay distributors which particular stars are not worth their fees. While some refused to comment and preferred to remain silent on the issue, there were others who openly took names. There were also some who spoke in general terms without taking names. Here is what the worthy people spoke about stars' worth.
Balkrishna Shroff
In today's time, hardly any artiste is worth his price. Star prices should be directly connected to the box-office performance of their films. The trend of raising prices indiscriminately started after the release of Maine Pyar Kiya. Stars started demanding crazy prices when they saw the phenomenal business of MPK. But the fact is that it is the maker who commands an opening, not the star.
N.N. Sippy
No artiste is worth his price. If he can guarantee even a day's house-full opening, it would be alright.
Vimal Agrawal
All the artistes are worth their prices, that is why they get what they demand. Growing star prices is a worldwide phenomenon. So, why grudge our artistes?
P.M. Govani
Saif Ali Khan is not worth his price.
Naresh Mohnot
Many of our stars, who can't even guarantee an initial for a film, are not worth their prices. In this category come Mithun Chakraborty, Anil Kapoor, Ayub Khan, Sanjay Kapoor, Salman Khan etc. Then there are newcomers who are demanding fancy prices without a single release. For what are they demanding so much?
Anil Thadani
It is the director who is worth his price. He is the heart and soul of the film. It doesn't mean that stars don't contribute anything to the film. But it is the overall project which counts. Today, I find Judaai a hot proposal but Mr. Bechara, released a few months back, was cold. Both the films star Anil Kapoor. So, it is not the star but the entire project which counts.
Harish Bhatia
Sunil Shetty, Ajay Devgan, and newcomers like Manek Bedi, Sharad Kapoor, Samrat, Mukul Dev etc., who have not even proved themselves as yet, are all not worth their prices. Sunil Shetty has given four flops in a row and yet, he is asking for such a high price. On what basis? If we compare the businesses of films and the prices of the stars, it would be clear that the stars are not at all worth their price.
Shyam Shroff
Everybody is worth his/her price provided the producer has the confidence and the capability to extract work from him/her.
Ashok & Nandu Ahuja
No artiste is worth his price.
Mavjibhai Shah
New artistes are not worth their price because they have not yet proven themselves. The burden of heavy star prices has finally to be borne by distributors. New entrants in the sphere of acting are always welcome. But even as they are entering the industry, they start demanding starry prices. That is not right.
Ayub Selia
It is the film which runs, not the artistes. No artiste is worth his price.
Devendra Shah
Whether a star is worth his price or not varies from director to director. There are five buyers for Govinda's Coolie No. 1 but not a single buyer for the same Govinda's Zordaar. However, there are some stars like Chunkey Panday and Saif Ali Khan, who are not worth at any price. Newcomers like Sharad Kapoor, Manek Bedi and Mukul Dev are better bets than them.
Vinay Choksey
Only a few are worth their price. For example, Amitabh Bachchan, Nana Patekar etc.
Vinod Kakkar
All artistes are worth their price, and none of them is worth his price. When a film clicks, they are worth their prices. But when a film flops, nobody is worth his price.
Ajay Chudasama
Newcomers like Akshaye Khanna, Sharad Kapoor, Mukul Dev and Puru are not worth their prices. What have they proved to demand such high prices?
'Ghatak' Deliveries: Tension, Tension, Tension
The deliveries of Ghatak, released this week, will be remembered by its distributors for a long time to come. They were anything but smooth. If there was no showdown created by the film's distributors, it was mainly due to two reasons: (1) there was no time for it, and (2) the film's director, Rajkumar Santoshi, who is also its producer, is a very successful name, and the pre-release reports of Ghatak were also very good.
It is common knowledge that Ghatak has taken several years in the making. Although this was no mistake of its distributors, they agreed to hike its price, not once but twice and, in many cases, even thrice and four times. Consequently, the ratio which was fixed at 36 lakh when the film was first sold, was finally increased to over a crore of rupees. Anyway, the distributors thought, it was the end of their tension once the final ratio was fixed.
The least they expected was that there would be additional demands by Rajkumar Santoshi at the time of delivery. There were demands on two counts: (1) payment for stopping the film's video release (10 lakh per major circuit), and (2) Rs. 10,000 extra per print for Dolby sound mixing. These demands are not unheard of in the industry but what made them "unreasonable", as a distributor of the film, wishing to remain anonymous for obvious reasons, terms it is that they weren't mentioned when the final price was fixed after revisions and further revisions. "None of the distributors was prepared for the additional burden," said another distributor of the film. "Producers do charge for delaying video cassettes or for Dolby mixing, but not when prices have been revised so often." Another reason the distributors found the demand of the makers unreasonable is that they were kept in the dark about the additional payments till the eleventh hour and "asked to cough up the money only when we came to Bombay for delivery". "Is every distributor expected to carry so much extra money with him when he comes to Bombay or have resources to tap at short notice?", asked a hurt distributor.
As if that was not enough, there was tension in the physical delivery of prints too. Despite the best efforts of Manmohan Shetty of Adlabs, where the prints were made, most distributors were on tenterhooks till the last minute due to late preparation of prints. The delay was apparently caused due to the late receipt of the censor certificate. Santoshi got the certificate on Tuesday evening, just two days before the film's release. "When the film took so long in the making, couldn't they have waited for a week more to release it so that last-minute tension due to such problems could have been avoided," said a disgruntled distributor of the film. "Thankfully, Manmohan Shetty had some part of the processing done at Filmcenter," said another distributor, adding, "Otherwise, the position would have been worse." The Bengal, Bihar, Nepal and Assam distributors, Musical Films Pvt. Ltd., had, till the night of Thursday (7th November), received only 15 of the 34 prints ordered. On the other hand, the C.I. distributors, Ashoka Enterprises, had got their deliveries much earlier although they will be releasing the film in C.I. only on 11th November.
INFORMATION MEETS
"I can do only one thing at a time…..
I'm one-track minded."
– Aamir Khan
Komal Nahta & Gautam Mutha
Aamir Khan has always come across as an actor and person with a difference. He was among the first few heroes who chose to impose self-regulation, and work in a limited number of films even when most of the other stars were signing films indiscriminately as if there would be no tomorrow. He is also one of the few heroes who, besides being dedicated, is always completely involved in the films he works in. Although some would interpret his involvement as interference, most of those who've worked with this Khan swear, he can be an asset to the film in more ways than one. His association with a film is rarely, if ever, restricted to just acting; he takes interest in every other department too. All of which could be a thing of joy for the producer and director. Aamir is also one actor who, besides looking after his self-interest, also thinks of the interests of his producers and of the cinema industry in general. If some people criticise him for being very slow, there are others who love that because he is a stickler for perfection.
In this interview taken in two sessions (and this had nothing to do with Aamir being slow) — one in the afternoon and the other, the same night — at Aamir's house, the actor talks on a variety of subjects including his career, his style of working, his likes and dislikes, his contract with ABCL, his views on star ceiling and on the ever-increasing star prices etc. Excerpts:
Why do you, at any given time, act in such few films?
– There are three main reasons for this. It is the only practical way of working. Today, to make a quality film, a director would require about 100 days of a lead artiste. In a whole year, there are about 300 shooting days, which means that the practical truth is that you can complete a maximum of 3 films in one year. If I wasn't bothered about my producers and their financial equation, I could have also signed more films. Had I been doing 6 instead of 3 films at a time, I'd take two years to complete a film, and if I was working in 9 films simultaneously, it would be an average of three years per film. But I'm never in favour of a delay. If a film does not get delayed, the producer is financially secure, the director is charged, and the quality of the film is definitely superior. Besides, I don't think I can mentally fit in more than 3 films at a time, I'm used to this style of working only. I also choose my directors carefully. My directors do only one film at a time. Dharmesh Darshan's is the only exception — he is directing Dhadkan and Mela simultaneously. But, otherwise, most of my directors also believe in working with concentration, whether he is Indra Kumar or Mansoor Khan. After all, a director's job does not end with completing the shooting, he is also responsible for the dubbing, mixing, sound effects recording, publicity campaign etc. There are so many directors who don't attend their own music sittings, who don't go for their song shootings and action shootings. I can't work with such directors who, according to me, are murdering their own films.
If you are so particular about the directors you work with, how does Mahesh Bhatt, who is known for making four, five and six films at a time, fit in your scheme of things?
– No, he doesn't. I've done Hum Hain Rahi Pyar Ke and Dil Hai Ke Manta Nahin with him but I've realised, I won't be comfortable working with him now. That's why, when he and I came together for Mukesh Bhatt's Ghulam, I explained my predicament to him. I told him, I wouldn't be able to work in any way different from my style because it doesn't suit me mentally. That doesn't mean that I don't respect Mahesh Bhatt's style of working, everyone is entitled to work the way it suits him, I'm nobody to pass judgement on that, but I can definitely decide about whom I will be comfortable working with and whom not. Mahesh Bhatt saw my view point and he decided to hand over the project to Vikram Bhatt instead.
Aren't you indirectly dictating terms to directors on how they should be working?
– No, I'm not. Believe me when I say, this is the only way in which I can work. I am from a film family and I've seen my uncle (Mr. Nasir Husain) and dad work. They were passionately involved in their films when they made them. My dad always made only one film at a time. Locket and Dulha Bikta Hai are the only two films which were on the sets together, but even there, he started Dulha Bikta Hai because Locket was stuck up. I've heard that our seniors like B.R. Chopra Sahab, Yash Chopra Sahab, Shakti Samana Sahab — all the greats — attended every department of filmmaking. I've grown on films and my honest feeling is that this is the way films should be made.
Is that the reason you cannot work in two-hero subjects? Because you may expect the same kind of involvement from your co-stars too.
– What you say is incorrect. I've worked in several two-hero or multi-hero projects like Aatank Hi Aatank, Parampara, Andaz Apna Apna and others. I have no qualms at all about working in such films. When I have to decide on signing a film, I hear the script, I don't count the roles. Irrespective of whether there are two or more heroes or it is a solo-hero subject, if I like the subject, I don't shy away from the project because I think, it is the film which is above all else. And why do you say this only about my co-hero, lack of involvement can come from a female artiste, any character artiste or even a technician of the film. And that's precisely the reason why I choose my directors so carefully. Because it is he who has to captain the ship and lead us. We all have to obey him. As regards lack of interest of a co-star, how can I help that? That could happen at any stage of the film's making because the system in which we make films is such.
Is that the reason why David Dhawan and you have never worked together? This question is being put up because David's forte is comedy films, he is very successful and you, too, excel in light roles.
– At the outset, let me tell you that I think, David is a talented director. Yes, I may not agree with some of his films but that's a separate issue. As to why we haven't worked together, well, he has never approached me with a concrete film offer, though, whenever we meet, he tells me, "Let's work together." If and when he does come up with an offer, I'll definitely work with him.
But David works on 8 films at a time. How will you work with him?
– In that case, I cannot work with him.
Don't you think, you are too demanding?
– I don't think so. After all, what am I demanding? I'm 'demanding' that the film's director be its mother. And that's no demand, if you ask me. All the great directors have been mothers of their films.
But a mother also brings up five and six children. So why not a director who can make 6 films at a time?
– Yes, a mother brings up six children but not all six at one time. Unless she gets a pair of twins, the children don't come together. Coming back to your previous question of being too demanding, I'm only 'demanding' that the director should always be present on the sets and during the film's post-production, that he should do his job. What is wrong in that? How would the director feel if I were to tell him to have a song picturised on my duplicate? What if I would refuse to give costume trials or time for rehearsals. See, these are normal demands of a director, and an actor is bound to carry them out. In today's times, they may seem like abnormal demands but they are all part of an actor's duty. They are no demands at all.
When you are so concerned about the film and its producers, can one say that you've never been responsible for delaying a film?
– Never! I say this honestly that I've never delayed a film. People have taken advantage of me, sometimes even made me the scapegoat for a delay, but, believe me, I don't indulge in delaying tactics.
Do you suffer from a feeling of insecurity? At such times, don't you feel, you should sign more films?
– Yes, I do feel insecure, at times. No artiste can escape this feeling of insecurity. Every creative person goes through these phases where he feels insecure because there's no fixed formula for success in his case. But insecurity does not make me do anything which I may feel is not good for cinema or for me. For instance, no amount of insecurity can now prompt me to work in double shifts or do ten films at a time. Frankly speaking, even three films are too much to handle! See, a public personality does not think of just money, his image and the respect he commands are also of equal, sometimes of even more, importance. Then there's also the question of the industry. I'm no great patriot but I genuinely believe that we must not take any step which can harm the industry. There are just few people in our industry who feel strongly for it. We must realise that even one wrong step from an individual's side can bring in so much frustration in the industry.
With the kind of approach you have towards your films, don't you feel frustrated when things go wrong?
– Yes, I do feel frustrated, but I don't change because of that. I was the first actor who stopped signing films indiscriminately, much before the star ceiling system was introduced. I had announced in an interview in 1988 that I would not be signing new films till my old lot was cleared, and I stuck to my guns. I reduced my number of assignments and everyone thought, I was a fool, that I was committing suicide. But I firmly believed that somewhere, somebody has to take a stand. My stand brought about a change. Today, there are so many artistes who've realised the advantages of doing a limited number of films at a time.
What do you think of the star ceiling system which had been introduced some years back?
– You cannot impose anything on anybody. The realisation has to come from within. Legally also, the ceiling stood on shaky ground. It amounted to restriction of free trade. When the ceiling was on 12 films, I was doing 6 films; today I'm doing 3 films at a time. Maybe, tomorrow it will be only one!
Do you insist on bound scripts before shooting?
– I don't, because I believe, every director has a right to his creative licence. Every director has his own style of working. What I do insist on is complete narration. If I were to sign a film which is to be completed in 3 months flat, I'd definitely insist on a bound script, not otherwise. Things change, ideas change, and the director, who is the boss, has a right to incorporate new ideas.
Why are you known as an interfering actor? It is believed that you love to interfere in the director's work.
– This is the impression which was created by the media at the beginning of my career. You can ask the directors I've worked with, I've never over-ruled any of them. There are actors who over-ruled their directors but nothing is written about them. You will notice, I don't work with directors who are weak. I work with people like Indra Kumar, Raj Santoshi, Mansoor Khan, Ram Gopal Varma and Dharmesh Darshan, who are all strong-headed. I do give suggestions but, eventually, do what the director wants. It is entirely up to the director to decide how much involvement of mine he would want.
What was the controversy about RANGEELA? Why did Ram Gopal Varma give an interview to say that you were not good in the film? Have you met him after that interview?
– No, I haven't met him thereafter. Even if I meet him now, I'll ignore him because I'm not a hypocrite. With that interview, he has made me realise what kind of a person he is. Of course, he is free to have his own opinion as I am to have mine. I still feel, he made a good film in Rangeela, that he extracted a good performance out of me, that he wrote a very good role for me. Let me tell you, my performance in the film was greatly helped by his clarity of thought. What has hurt me are his statements in that interview. I'm surprised because he had no grouses against me (just as I didn't have against him) during the making of Rangeela. Ramu kept a celebration party at Sun N Sand three days after the film's release, and he had tears in his eyes when we met there. He told me, "I've learnt so much from you."
It is felt that you cannot take failures in your stride.
– On the contrary! I'm a very realistic person. I'm the first person to become aware of the faults in my performance, and the second person to become aware of the faults in the film — because the director is the first person in that case. I'm a practical guy. Others may be following the collections of their films for one or two weeks, but I follow collections of my films for 25 weeks. I talk to the distributors of my films, I see every film of mine with the public.
Then why couldn't you accept that AKELE HUM AKELE TUM did not run?
– I admit, we went wrong in its scripting, and I've also said in my TV interview that the film did not run. But, believe me, there were some college guys, I met in Delhi, who said, they did not like my saying so on television because, according to them, the film did run and was very good. What I don't agree with is the reason why AHAT did not run. It is generally believed that it did not fare well because it was a class film but I don't think, that's right. According to me, unlike in a class film, there was no horizontal divide for AHAT, there was a vertical divide. Some people from the classes loved the film, others didn't like it. Similarly, some from the masses liked it, others didn't. I was shooting for Mela one day near China Creek and I was surprised when a truck driver came up to me and said in Punjabi that he had loved my AHAT. When he complimented me before naming the film, I thought, he was talking of Rangeela or Dil! So even though the film may not have worked at the box-office, I feel, it has worked for me. My fans will remember this film for a long time. What also went wrong with the film was that the hangover of Rangeela was still very strong when AHAT was released, and my role in AHAT was a complete contrast from my role in Rangeela.
When you are so business-minded, how is it that you haven't started a distribution office like some of the other artistes?
– I can do only one thing at a time. That's my nature. I was a partner in the Bombay distribution of Damini but that was for different reasons. The Morani brothers and Raj Santoshi are my friends and secondly, Damini was a good social film which I was backing from outside. Otherwise, I can't think of having a full-fledged office because I'm one-track minded. I can work only when I'm charged. And when I do get down to working, I get involved completely. Distribution is not an easy job, it also requires total involvement and devotion. When I do a job, it is important that I must have the satisfaction of doing it well.
When do you intend taking up direction?
– I will definitely turn a director but not for three more years, at least, because I'm committed to my acting assignments. I'm still thirsty as an actor. I feel, I've still got to prove a lot and learn a lot. When I do direct a film, I won't be acting, at least not during the period my film is on the floors.
What kind of films would you like to make?
– I don't know. Since direction is not on my mind for the present, I haven't thought so seriously about it. Romance excites me, powerful social themes also excite me. A director should make what he feels strongly about.
There's a general impression that you don't give proper response to producers who approach you for signing you.
– I don't know how you have got this feedback. I entertain each and everyone. You must have a look at my message diary. (Gets up to show it.) See, every telephone message is noted down for me. I either call back personally or have my secretary convey my reply. I have a different style of working. When I don't want to sign a film, I don't listen to scripts because there's no sense in that. I explain that to producers who approach me and I tell them, whenever I am ready to sign a new film, we would get back to them. And we do contact them then. I like to concentrate on the films I am working in, and I don't like my attention to be divided on a script narration of a film which I have decided, I will not be signing till my earlier lot is nearing completion. I've read the Mahabharat and am greatly influenced by it. In the Mahabharat, when Arjun is asked to shoot the eye of the fish, his concentration is cent per cent on the eye.
In the current scheme of things, where artistes and technicians give dates by the hours, don't you feel like fish out of water?
– No. I feel like a part of the industry. What I am doing will surely contribute something to the industry, not take away anything from it. Yes, but I definitely feel that I've been born at the wrong time. I should have been born in the 'fifties or 'sixties when films used to be made the way I like.
What are the things that inspire or charge you?
– A good director charges me. I've enjoyed working with Indu, Raj Santoshi, Dharmesh and Mansoor Khan.
Tell us something about Dharmesh Darshan with whom you have worked for the first time in RAJA HINDUSTANI.
– Dharmesh Darshan is a very good friend of mine. But that apart, he has some really good qualities — he is disciplined, he comes on the sets on time and expects his artistes to do the same. If ever I was late on his sets, I had to give him a solid reason for it. I couldn't get away without that. Dharmesh is very talented and very hard-woking. He is good with music, action, sound, just about everything. The best thing about him is that he motivates the unit and all his technicians and artistes into feeling for the film. If an action scene is to be picturised, he is after the action director for two days before the shooting, explaining to him what he wants, how he wants it. That's how he has motivated choreographer Raju Khan too. Dharmesh is really in love with his film and he is even more concerned about it than me. He deserves all the credit he gets because he has put in a lot of effort in every department. He is very clear in his thinking but, at the same time, he is not autocratic. He is also very producer-loyal and even fights with his actors if there's wastage. That's a very positive thing for the industry. It was a pleasure and a memorable experience to have worked with him at this stage of my career. I've learnt a lot from him. So good is he that I feel, Raja Hindustani is totally his film.
What sort of a deal have you struck with ABCL for managing your career?
– The press has reported incorrectly about what ABCL will be managing for me. ABCL and I have entered into an agreement whereby they will only look after my merchandising and licensing contracts. Whenever someone approaches me for modelling for a product, ABCL will do the market research for me and advise me on whether or not I should do it. The final decision about signing the contract will be mine and only mine. Secondly, ABCL has nothing to do with my acting assignments or allotment of dates. I appointed ABCL to look after my merchandising because I felt, I was not giving it the attention it required, due to lack of time. But, besides merchandising and licensing, ABCL is not looking after anything else for me, not my film career at all.
Do you think, the sky-high prices being charged by you artistes are justified?
– (Looks thoughtfully) That' a tough question. It is not as if we are totally unjustified in demanding the prices we do. Because even if we reduce our price, the producer is not going to sell his film for a lesser price. And when the producer recovers money on the strength of the names of his artistes, why shouldn't artistes charge him their prices? Besides, business has also increased phenomenally in the last few years.
When a film flops, doesn't it become an artiste's moral responsibility to compensate the producer, especially in today's times when he is charging so heavily?
– No, it doesn't become my moral responsibility or that of any other artistes for two reasons. One, I've done my job and been paid for it. Secondly, my fees are not a percentage of profit. When actors don't share in the profit, why should they be asked to share in a film's losses.
When do you get tensed up about something?
– I am always tense before my release. Like I am now, before the release of Raja Hindustani. The tension starts three to four weeks before release and I lose my appetite completely. Like, I've eaten just one plate of bhel puri in the whole day (it is 10 p.m. when Aamir says this). I don't get my sleep either. I keep awake for hours together, reading a book or watching television.
How do you react to your flops and hits?
– I cry. I cry a lot when my film flops. I lock myself in a room and weep. Even a hit makes me cry, but they are tears of joy. I begin to cry quite easily. Once, I even cried on a set. It happened when we were shooting for Dil and I couldn't get a dance step properly. I was disgusted with myself and was sulking when Saroj Khan came up to me and tried to re-explain the step. That did it! I could control my tears no longer and there I was, crying in front of the whole unit…..
And we (Aamir included) begin to laugh….
3-E
Education-Entertainment-Enlightenment
Three Together
So finally, all the three films, which were being tipped to be Diwali releases, will come together on Diwali. No, not all over India, but only in C.I. 11th November will see the release of all the three films — Ghatak, Raja Hindustani and Sapoot — in C.I. While Ghatak and Sapoot, released in the rest of India on 7th/8th November, have been delayed in C.I. by four days and will now come only on 11th November, Raja Hindustani will be released in C.I. three days in advance — on 11th instead of 14th.
One's Lapse, Another's Loss
Ghatak could not be released yesterday (Friday) in a number of cinemas across the country because the prints did not either reach them on time or did not reach their destinations at all. The mess-up was created due to the delay in receiving the censor certificate. It is surprising that an important issue like censorship — that too, of an out-and-out action film — is treated so callously by producers that not enough time is kept between a film's censorship and its release. The sufferers are the film's distributors and exhibitors whole losses can sometimes run into lakhs of rupees due to the lapses on the part of producers.